Banpu Promotes Benefits of Board Games to 26 Schools Helping Develop 21st Century Skills in New Generation
Banpu Public Company Limited, a leading integrated energy solutions company in Asia-Pacific has joined up with Board Game Night or BGN, a cast board game program attracting the biggest audience in Thailand, to organize roadshow activities on the concept of Learning Playing as part of the BANPU B-Sports Thailand 2nd year program. During the previous months, the project brought board games to schools and organized activities in Bangkok, Chonburi, Lopburi, Khon Kaen, Songkhla, and Chiang Mai with the aim of introducing board games to 350 students and teachers at 26 secondary schools as an enjoyable, modern and knowledge-imparting tool for skill development. Such activity strengthens players' skills in critical thinking, observation, imagination, communication and interaction with those around them.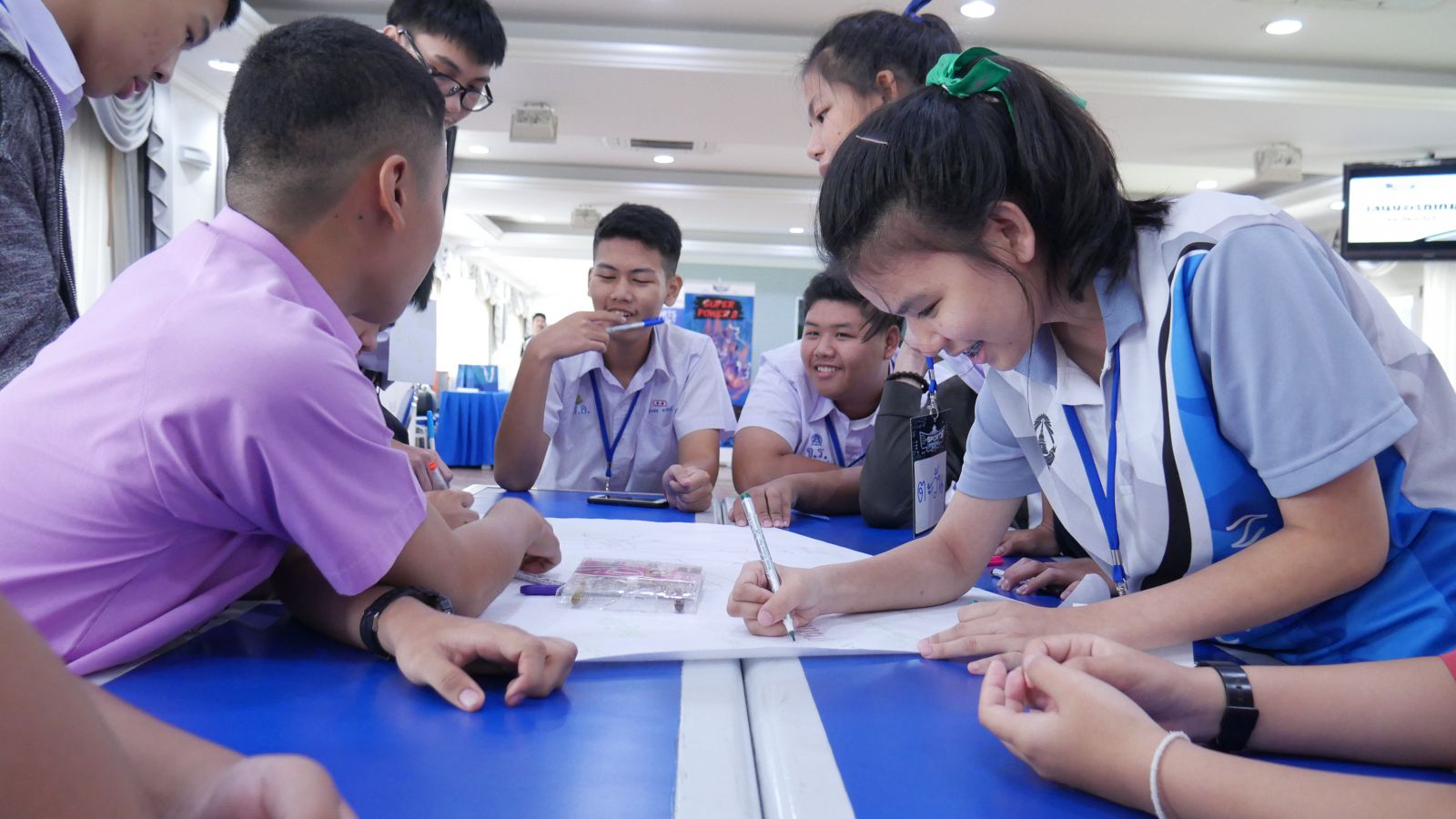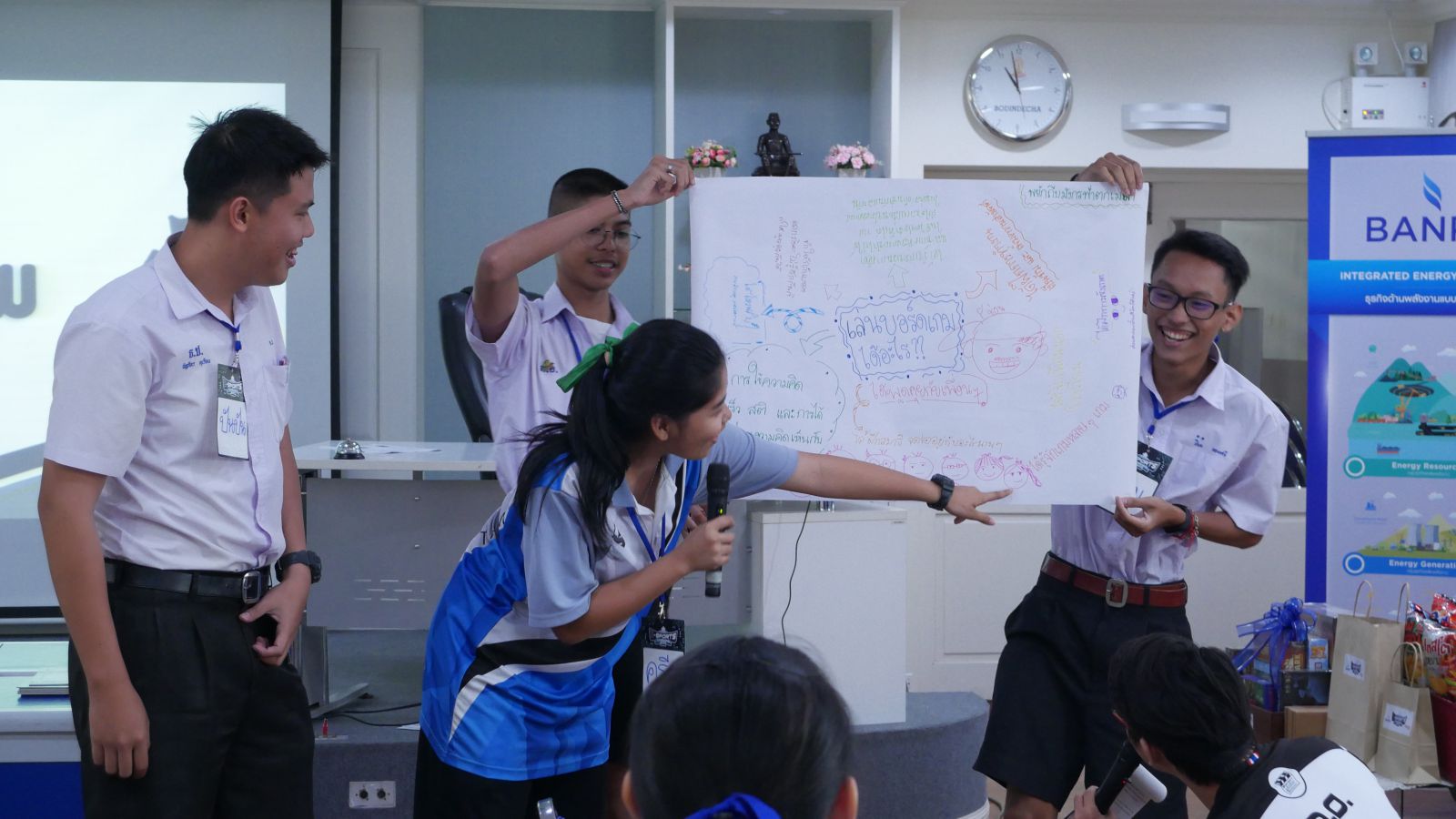 Students brainstormed and presented their thoughts on the topic "What did you get from playing board games?"
Mrs. Udomlux Olarn, Head of Corporate Communications, Banpu Public Company Limited, said "Banpu's social responsibility activities focus on developing human potential, especially soft skills of young people in 21st century including emotion, society and intelligence. The board game roadshow "Learning Playing" under BANPU B-Sports Thailand project is designed to motivate youth and academics to play board games and use them as teaching and learning tools that truly respond to the new generation."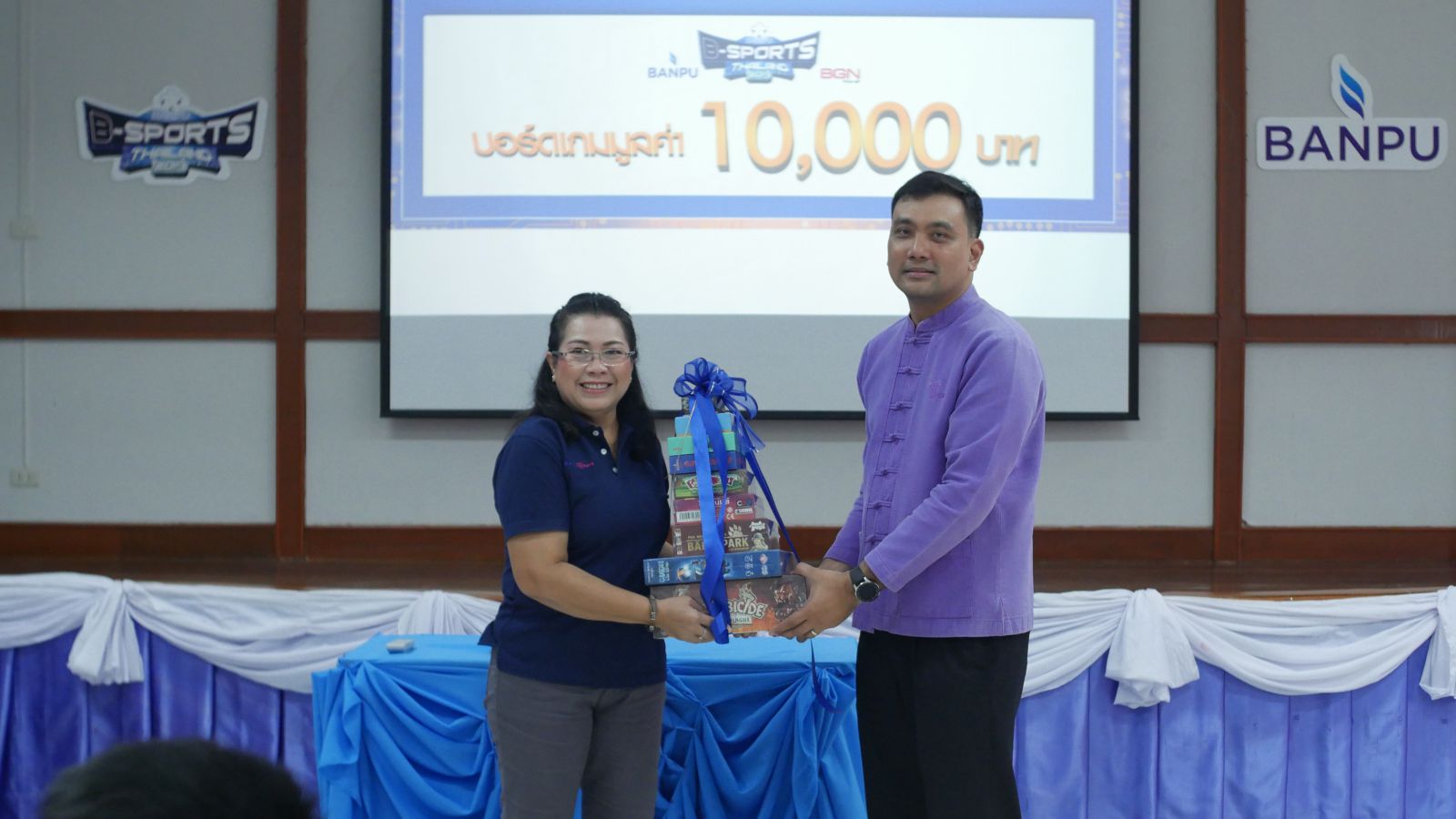 Mrs. Udomlux Olarn, Head of Corporate Communications, Banpu Public Company Limited presented board games as souvenir to Director of Chiang Mai University Demonstration School.
The activities started by urging students to play board games in 4 bases. These covered Smart and Speed, focusing on observational skills and speed, Imagination, encouraging the use of imagination to create compelling stories, Communication, strengthening communication and interpretation skills, and lastly Logic, focusing on logical and critical thinking. After that, students were given a chance to brainstorm and present their thoughts on the topic "What did you get from playing board games?" The results revealed that students at every school learned and developed a variety of skills from the board game activities including 'thinking and intelligence skills' and 'emotional and social skills.' Playing board games allowed them to practice many skills, namely analytical and critical thinking, prioritizing, and solving immediate problems, while at the same time strengthening relationships, encouraging them to make new friends, as well as listen to and share opinions with others. More importantly, everyone was able to tear their eyes away from their smartphones and pay more attention to communicating with the people around them.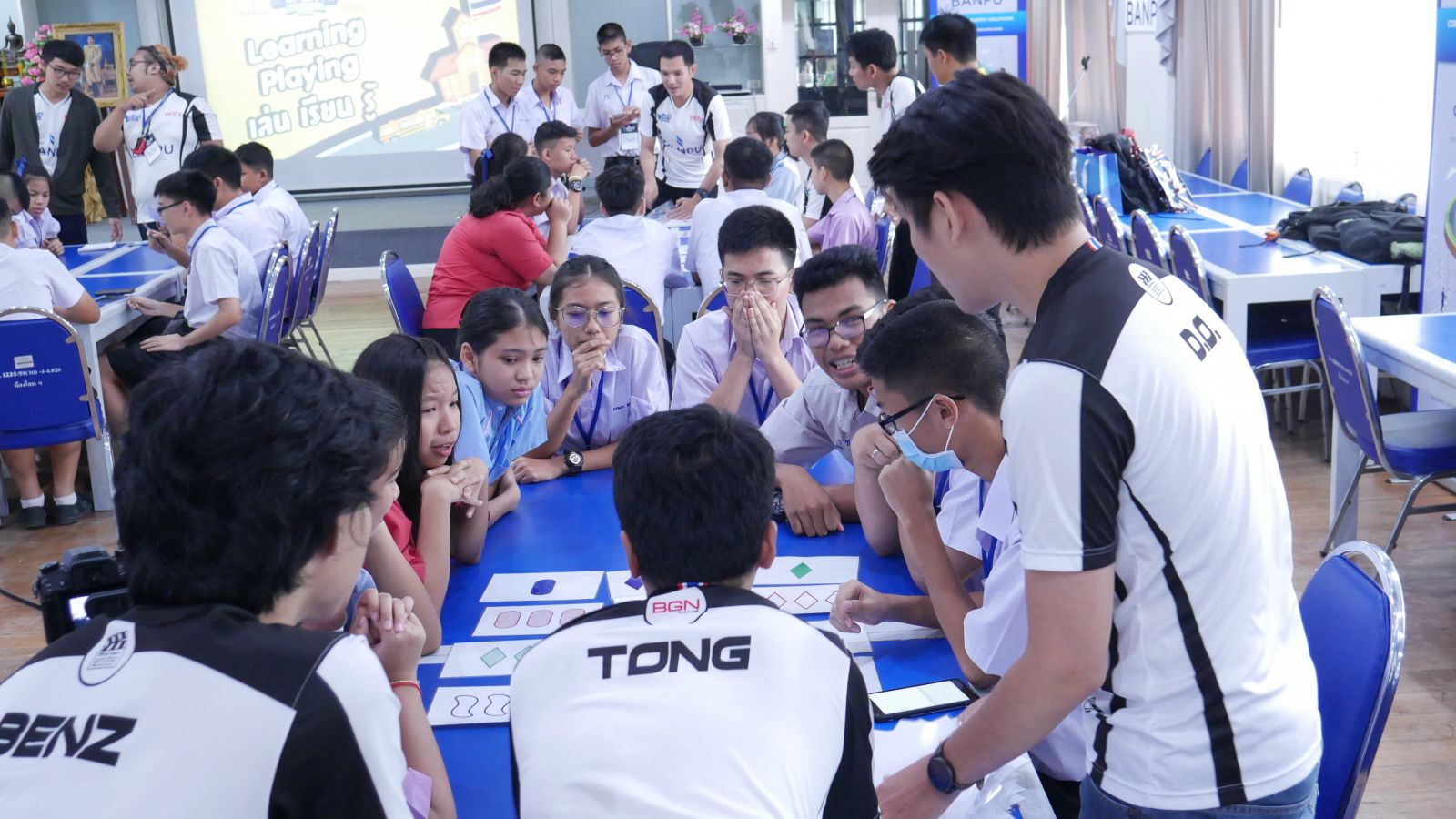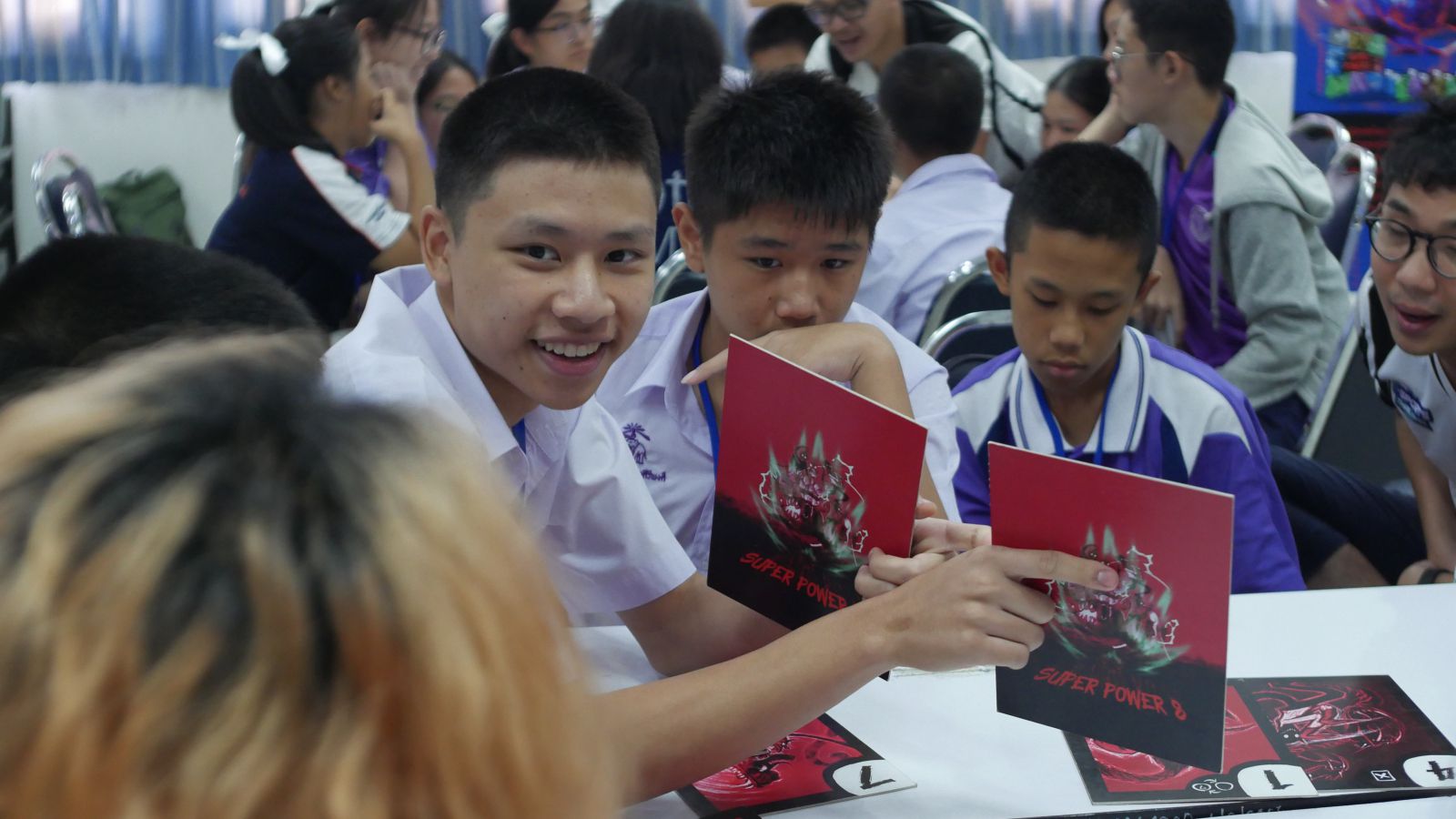 Board game road show activities on the concept Learning Playing at schools in 6 regions.
The roadshow activities ended with a round of Super Power 8, a party and strategy board game that urges players to use analytical thinking, planning, problem-solving, and various psychological skills. Super Power 8 will also be used in the BANPU B-Sports Thailand 2019 competition for youth category at the end of this year. The qualification rounds will be held nationwide in October and the final round in November. Super Power 8 is designed and developed by a Thai board game developer and was successfully used for the first time in the BANPU B-Sports Thailand 2018 competition. The contest clearly reflects the project's objectives, which are not just to help young people and the public to develop a variety of skills by playing board games, but also to drive Thai developers and innovators to create more Thai quality games.
Further exciting activities still to come in this year's BANPU B-Sports Thailand include BOARDGAME101, a board game design contest show among university students, and the national BANPU B-Sports Thailand 2019 competition that will be held in November. For this year, the competition will be divided into 2 categories, with the youth category using the Super Power 8 and the general people category playing Reboot, a brand new board game created and developed from the project. Reboot will also be launched soon. To find out more and get updated on activities and other board game news, visit https://www.facebook.com/BanpuBSportsThailand/
###
About Banpu Public Company Limited
Banpu Public Company Limited is a leading integrated energy solutions company in the Asia Pacific operating three
core groups of businesses – energy resources, energy generation, and energy technology – in ten countries: Thailand, Indonesia, China, Australia, Lao PDR, Mongolia, Singapore, Japan, the Unite States of America and Vietnam.
About BANPU B-Sports Thailand
Banpu believes that the characteristics of board game players are in line with Banpu's brand attributes of Passionate, Innovative, and Committed. Today, board games are becoming increasingly popular especially among the new generation. Board games are not only enjoyable but also create benefits for players in a variety of ways while helping to strengthen emotional, social, and intellectual skills. Banpu aims to encourage young people to use board games in a creative way to bring about positive impacts and develop people, society, and country in a sustainable way.