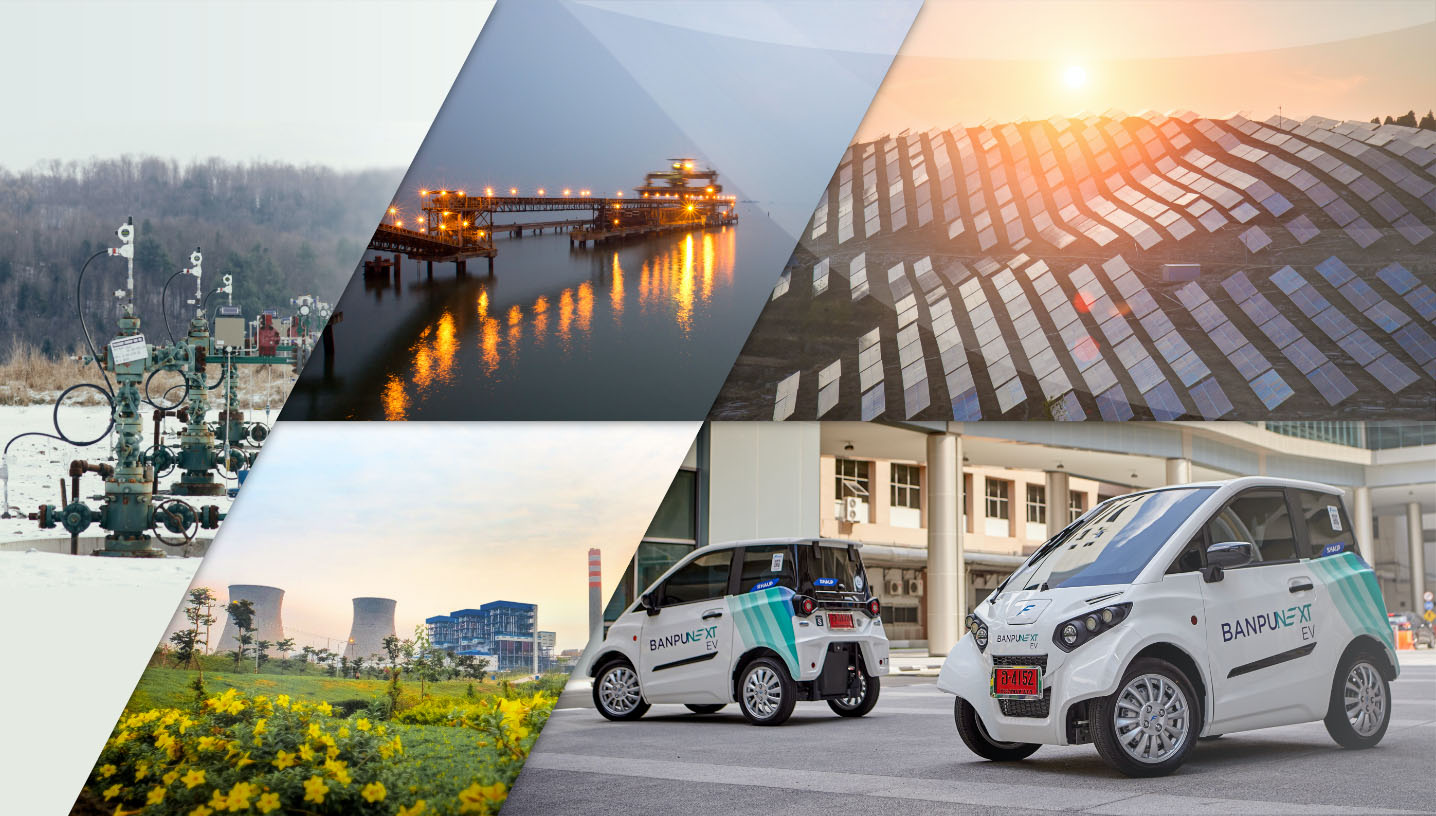 Banpu Public Company Limited was established on 16 May 1983 as "Ban Pu Coal Company Limited" with a THB 25 million registered capital. The Company was founded by members of the Vongkusolkit and Auapinyakul families in order to subcontract a coal mining operation at Banpu Mine (BP-1 Mine) located in Li district, Lamphun province from the Department of Alternative Energy Development and Efficiency.
On 4 May 1989, Banpu was listed on the Stock Exchange of Thailand (SET). The Company later changed its name on 29 July 1993 to "Banpu Public Company Limited."
Driven by 40 years of experience in local and international businesses, Banpu is currently an international versatile energy provider operating in Thailand, Indonesia, China, Australia, Lao PDR, Mongolia, Japan, the United States of America and Vietnam.
The Company is moving forward to create continuous growth and strengthen the Banpu group's business ecosystems with the Greener & Smarter strategy, which prioritizes eco-friendly business and smart integration of technologies and innovations whilst embracing the megatrends, the 3Ds of energy: comprising Decentralization, Decarbonization, and Digitalization. This has elevated the operational efficiency of Banpu's 3 core groups of businesses – Energy Resources (coal and gas including related operations such as marketing, trading, logistics, fuel procurement and transmission), Energy Generation (base-load and renewable power plants), and Energy Technology (total solar energy solutions, energy storage system and energy technology system), leading to continuous growth and energy sustainability for the benefits of consumers, communities, society, and the environment.
With the collaborative synergy of Banpu people bolstered by the corporate culture "Banpu Heart," which comprises Passionate, Innovative, and Committed, Banpu has driven sustainability by adhering to Environmental, Social and Governance (ESG) principles throughout its nearly four decades of operation. Consequently, Banpu has been delivering sustainable returns to shareholders and investors, by embracing the principles of transparency and accountability, as well as sustainable values to all stakeholders in accordance with our brand promise "Our Way in Energy."