Biodiversity
Significance
The Company understands that certain types of business operations, such as open-pit mining, can affect ecosystems and biodiversity. It is therefore one of the Company's priority to manage those impacts by seeking to minimize risk on creating negative impact on biodiversity.
Management Approach
The Company has implemented a Biodiversity Policy which underlines the Company's commitment to minimize risk on creating adverse consequences on biodiversity from the Company's operations. Based on the IUCN (International Union for Conservation of Nature) concept, the biodiversity management system has been developed with 4 approaches: avoidance, minimization, rehabilitation, and offset.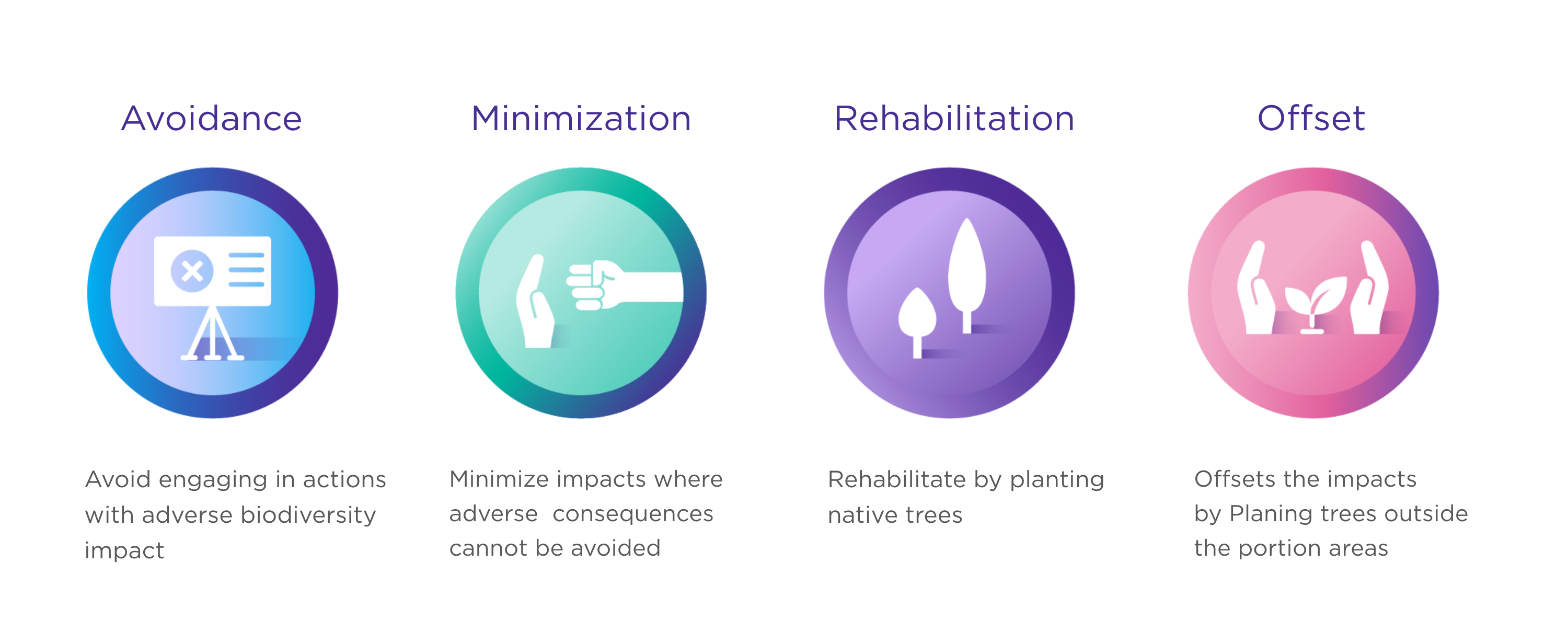 The Company carries out a preliminary biodiversity risk assessment for each business unit since pre-operation stage by considering whether those operational sites are located in or adjacent to the protected or high biodiversity value areas. A survey on vulnerable and native species, especially the species in the IUCN Red List, is also performed to ensure that such species are protected. In the case where a high potential risk for biodiversity impact is identified, the Company then conducts a biodiversity value assessment in line with the Convention on Biological Diversity (CBD) guideline. In addition, the biodiversity management plan (BMP) is developed for each specific site with the target to achieve a net positive impact on biodiversity upon closure of the mine after 2025.