Banpu wins Thailand Corporate Excellence Awards 2019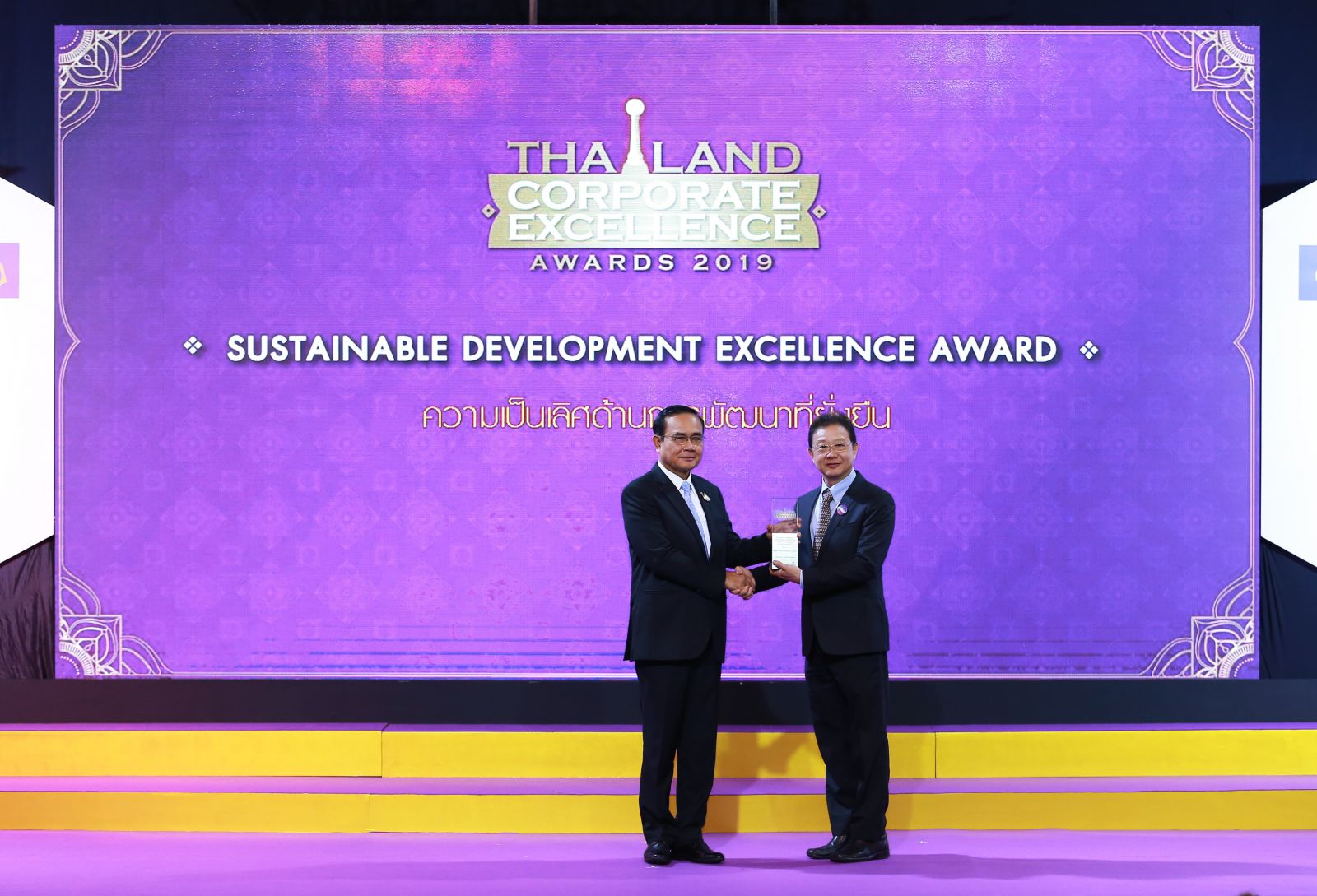 On 28 November 2019, Mr. Somsak Sithinamsuwan, Head of Coal Business, Banpu Public Company Limited, on the Company's behalf, received the royally-bestowed Thailand Corporate Excellence Awards 2019 in the category of Sustainable Development Excellence Award from the Prime Minister, General Prayut Chan-ocha. The event was co-organized by the Thailand Management Association (TMA) and Sasin Graduate Institute of Business Administration (Sasin) of Chulalongkorn University at Crystal Hall, The Athenee Hotel.
The award reflects the Company's expertise in corporate management to achieve sustainable growth and development while incorporating technology and innovation to elevate business potentials and competitive advantage both at the corporate and national levels. This equips Banpu for continuous business operations and reinforces Banpu's brand promise "Our Way in Energy" to create continuous and sustainable values for all stakeholders.
# # #
About BANPU
Banpu Public Company Limited is a leading integrated energy solutions company with 3 core groups of businesses: energy resources, energy generation and energy technology in 10 countries, namely, Thailand, Indonesia, China, Australia, Lao PDR, Mongolia, Singapore, Japan, the United States of America and Vietnam.