Banpu Wins SET Awards 2022's "Sustainability Awards of Honor"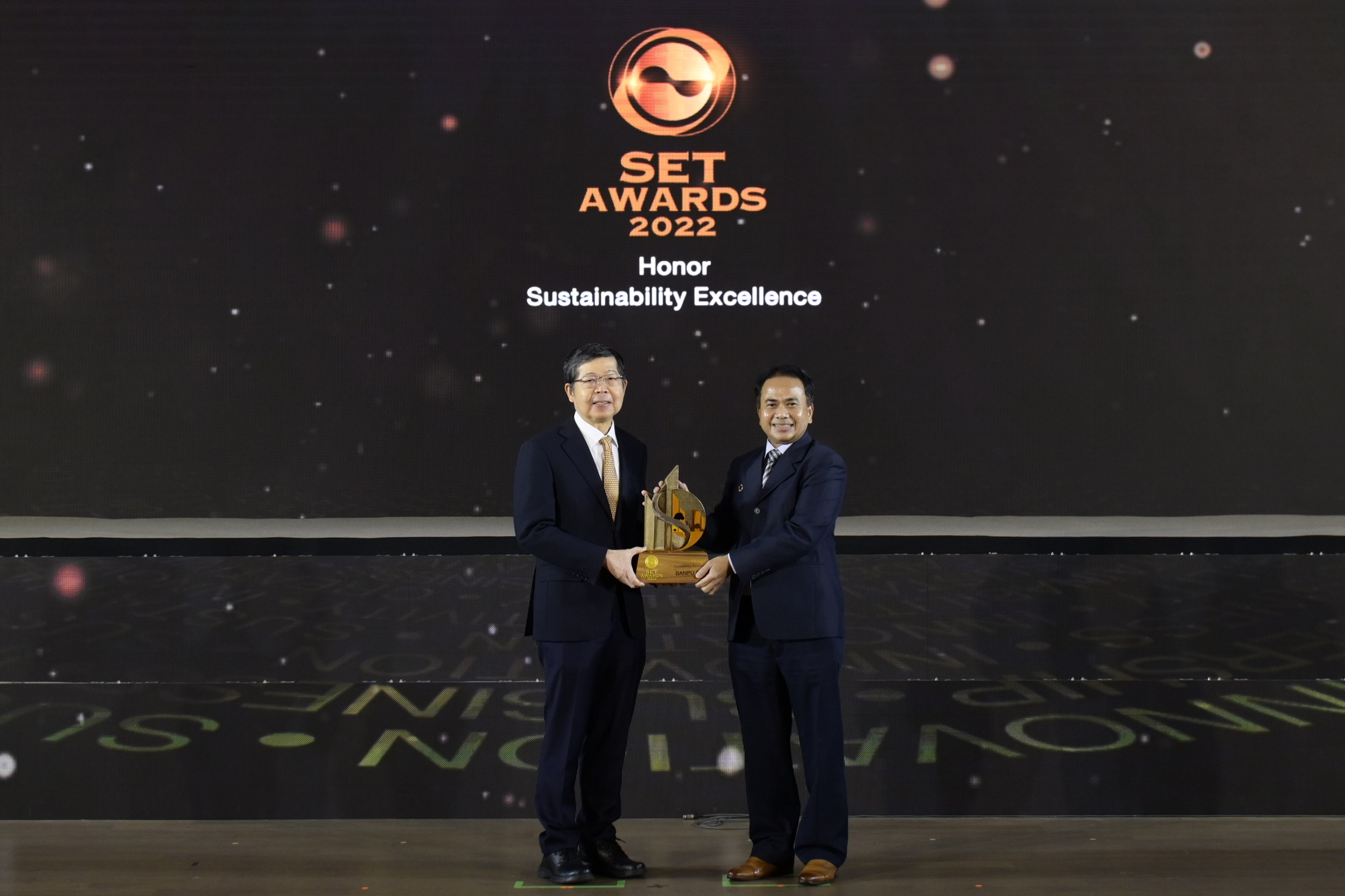 Banpu Public Company Limited led by Mr. Jirameth Achcha, Head of Corporate Services, (right), received SET Awards 2022 in the "Sustainability Awards of Honor" category which is under the Sustainability Excellence Awards. The award was presented by Dr. Prasarn Trairatvorakul, Chairman of the Stock Exchange of Thailand (SET), (left).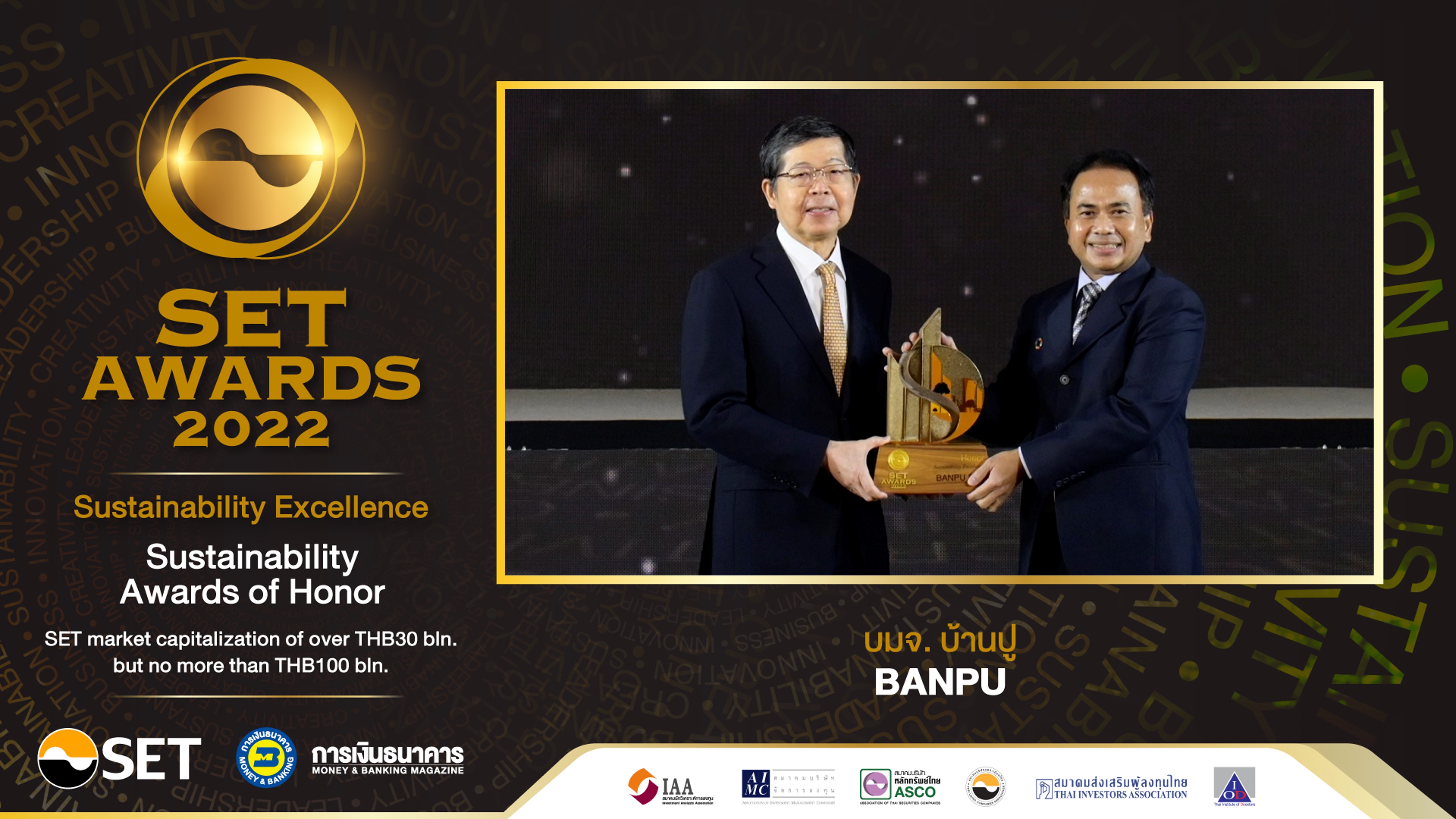 Organized by the Stock Exchange of Thailand, SET Awards 2022 honors listed companies and those involved in the capital market for their great work and contribution that create changes for society. Their works are widely recognized which makes the organization become a model of a successful organization. Sustainability Awards of Honor are given to companies with consistency performance of outstanding sustainability practices through good corporate governance with a concern for all stakeholders and have been awarded the Best Sustainability Awards for more than three years in a row. This approach has driven the companies to grow economically with balanced social and environmental development.
Receiving this prestigious award reflects Banpu's commitment to conducting businesses aligning Environmental, Social, and Governance (ESG) principles and expands business growth under the Greener & Smarter strategy. The Company focuses on increasing the greener business portfolio and implements advanced digital technology across the organization. All these efforts will drive the Company to be able to deliver "Smarter Energy for Sustainability".
Learn more about Banpu's sustainable business practices at www.banpu.com.
###
About Banpu
Banpu Public Company Limited is an international versatile energy provider, operating 3 core groups of businesses – energy resources, energy generation, and energy technology – in 10 countries: Thailand, Indonesia, China, Australia, Lao PDR, Mongolia, Singapore, Japan, the United States of America and Vietnam.