Banpu Receives the Honorable Certificate as the Educational Support Organization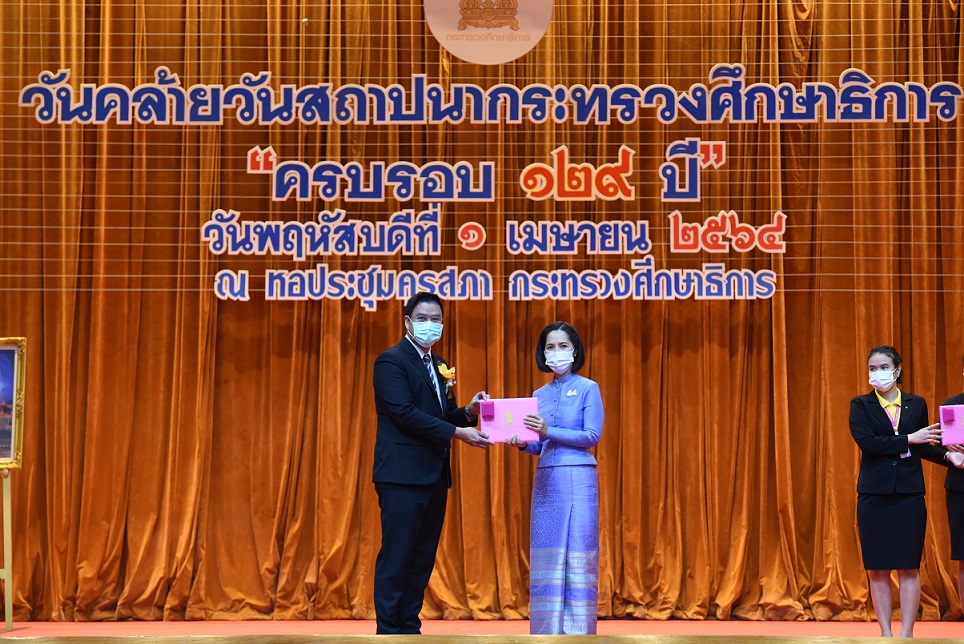 1 April – Banpu Public Company Limited, represented by Mr. Rattapon Sukhunthee – Head of Corporate Communications, received an honorable certificate in recognition for the contribution to the Ministry of Education in 2021 as an organization which has meritorious contributions and an exemplary role in supporting country's education. The awarding ceremony was held on an occasion of the anniversary of the founding of the Ministry of Education.  The event was chaired by Ms. Trinuch Thienthong, the Minister of Education.
For almost 20 years, Banpu Public Company Limited has continually conducted the corporate social responsibility (CSR) projects in education support, for example Banpu Education for Sustainability project to support 6 northern schools, educational support project in the special development zone in the 5 southern border provinces, the contribution in educational public-private projects such as  Connext ED and Partnership School to support schools in the northeastern region, Light and Learn project to develop electrical facilities for underprivileged schools, scholarships for students and support to schools affected by natural disaster. These mentioned projects have been proceeded to develop the educational institutions, enhance teacher's capacity, and also encourage the learning of youth who will become the quality resources in the future.
# # #
About Banpu
Banpu Public Company Limited is a leading international versatile energy provider with 3 core groups of businesses: energy resources, energy generation and energy technology in 10 countries, namely, Thailand, Indonesia, China, Australia, Lao PDR, Mongolia, Singapore, Japan, the United States of America and Vietnam.