Banpu Supports Table Tennis Players for Intensive Training in China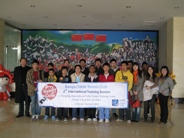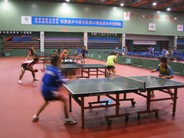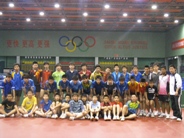 During April 2009, Banpu Public Company Limited sent nine Banpu Table Tennis Club players (BTTC) from Thailand to have a one-month intensive training at Zhengding International Table Tennis Training Center in Hebei Province, China. The center is one of the major China's international table tennis training center used as one of the training venues for Chinese national table tennis players on the 2008 Beijing Games.
The training was aimed to provide opportunity for the Thai players to experience their practices with the Chinese players and coaches who are the world's renown for table tennis sport. This is the second year that Banpu sent its players to train at this center.