Banpu Grants THB 1.5 Million to Restore the Schools in Southern Border Provinces and Enhance Learning Continuity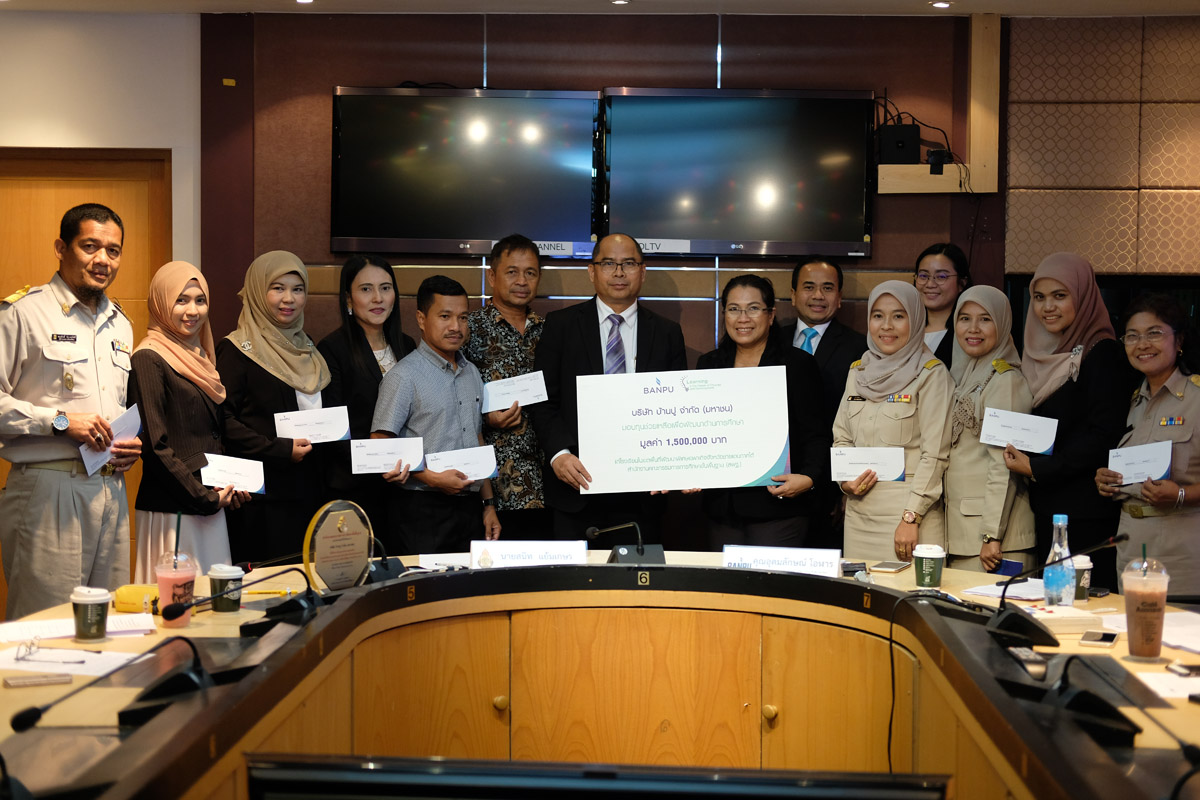 Bangkok – Banpu Public Company Limited, a leading integrated energy solutions company in Asia Pacific, led by Mrs. Udomlux Olarn, Head of Corporate Affairs (seventh from the right), and Mr. Jirameth Achcha, Head of Corporate Services (sixth from the right) has recently presented THB 1.5 million sponsorship to the school directors and the representatives of 10 schools in the special development zone in Southern border provinces including Narathiwat, Pattani and Yala, witnessed by Mr. Sanit Yamgesorn, Assistant Secretary General of Office of the Basic Education Commission (OBEC) (seventh from the left), at the OBEC Headquarters, Ministry of Education in Bangkok.
Since 2007, Banpu has continuously granted the financial aid funds to support the schools in the affected vicnity for its 12th consecutive year with the aim of restoring the schools as well as encouraging them to continue the teaching and learning consistently by providing adequate educational supplies and other aids that will support their continuous teaching and learning. This ongoing contribution is driven by the Banpu's belief that learning is the power of change and development. Currently, Banpu has provided financial support to 121 schools in Narathiwat, Pattani, Yala, Songkla and Satun.
###
About Banpu Public Company Limited
Banpu is a leading integrated energy solutions company in Asia Pacific, operating businesses in coal, power generation, and integrated energy sectors in ten countries, namely Thailand, Indonesia, China, Australia, Lao PDR, Mongolia, Singapore, Japan, the USA and Vietnam.
"Learning is the Power of Change and Development"
Banpu's CSR activities are based on our firm belief that "learning is the power of change and development" for people and society by emphasizing the promotion and development of continued "learning" among young people and communities in a number of ways. Banpu supports sustainable development of communities and society through a variety of learning opportunities for both individuals and teams, ranging from daily real-life experiences both in- and outside classrooms, to hands-on practices which enhance capabilities and skills.