Partnership School Project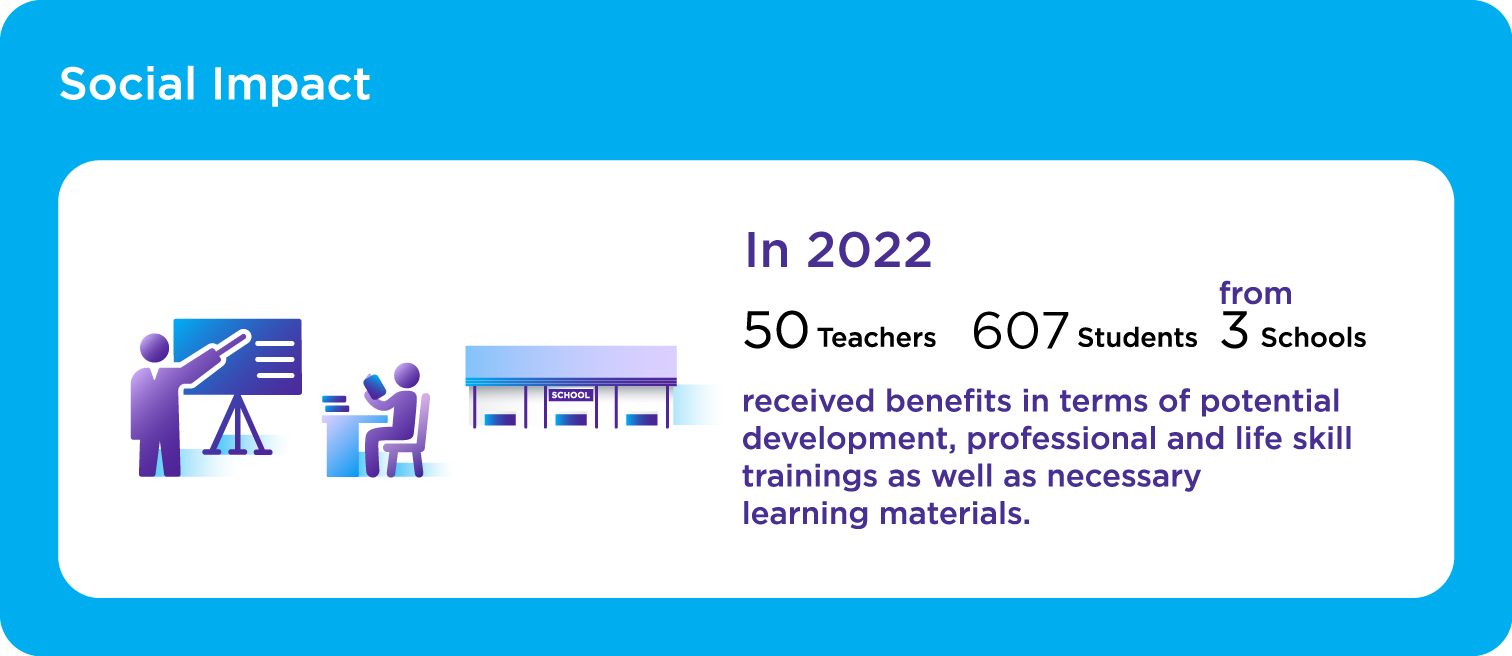 Partnership School Project stemmed from the ambition to develop innovation for administration of educational institutions. This program marks a new milestone in the cooperation between the Ministry of Education and the companies, foundations, and academic institutions It is the project's ultimate goal to support administration capabilities, improve the quality of educational institutions, raise academic achievement, prepare students for the future, as well as creating a learning community that diminishes educational inequality.
Banpu has supported three sub-district schools, namely Non Sa-at Phitthaya School, Khon Kaen Province; Phon Ngam Phon Sawang School, Maha Sarakham Province; and Rong Kham Hong Thong Witthaya School, Roi Et Province, with an aim to develop educational quality by professional development of school directors and teachers through modern teaching and learning activities, efficient student development activities, vocational and life skills support, technology in management, as well as creating a learning community to foster a knowledge-sharing culture among teachers outside schools and community. Since 2019, Banpu has supported this project for 5 academic years.
Read More