Partnership School Project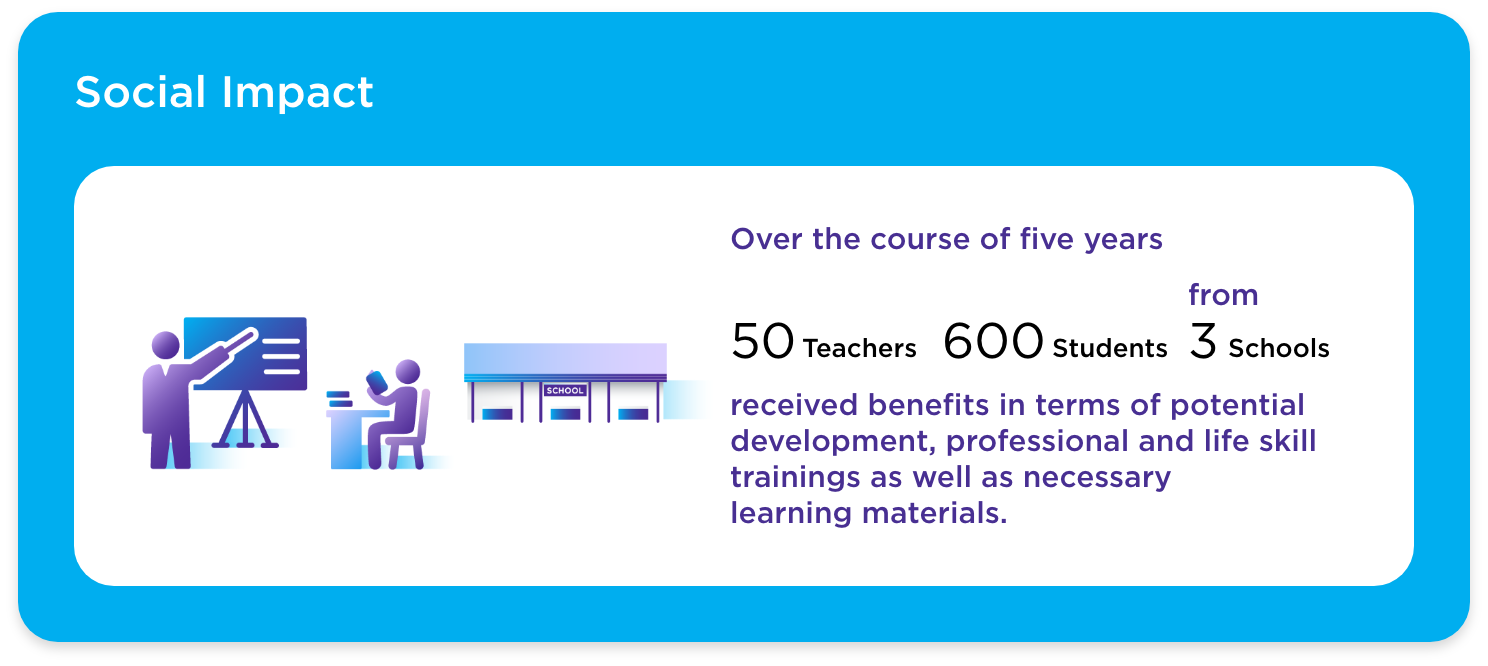 The Partnership School Project, an extension of "Pracharath" public-private project, stemmed from the ambition to develop innovation for administration of educational institutions. This program marks a new milestone in the cooperation between the Ministry of Education and the companies, foundations, organizations or institutions that support resources and administration capabilities in educational institutions. It is the project's ultimate goal to improve the quality of students, teachers, administration system and the overall standard of the educational institutions as a life-long learning center for the community while raising students' level of academic achievement, preparing them for the future career path and diminishing educational inequality.
Banpu signed a Memorandum of Understanding (MOU) on the establishment of Partnership School Project on 5 June 2018, for a period of five academic years. The project continued to roll out a series of activities, including teacher trainings, English teacher recruitment, computer room renovation and computer equipment procurement, budget allocation for professional and life skill trainings for students, as well as promotion of additional subjects, in Nonsa-at Pittaya School in Khon Kaen, Phon Ngam Phon Sawang Community School in Mahasarakham, and Rongkham Hongthong Wittaya School in Roi Et.
Read More