Light and Learn: Solar Project for Education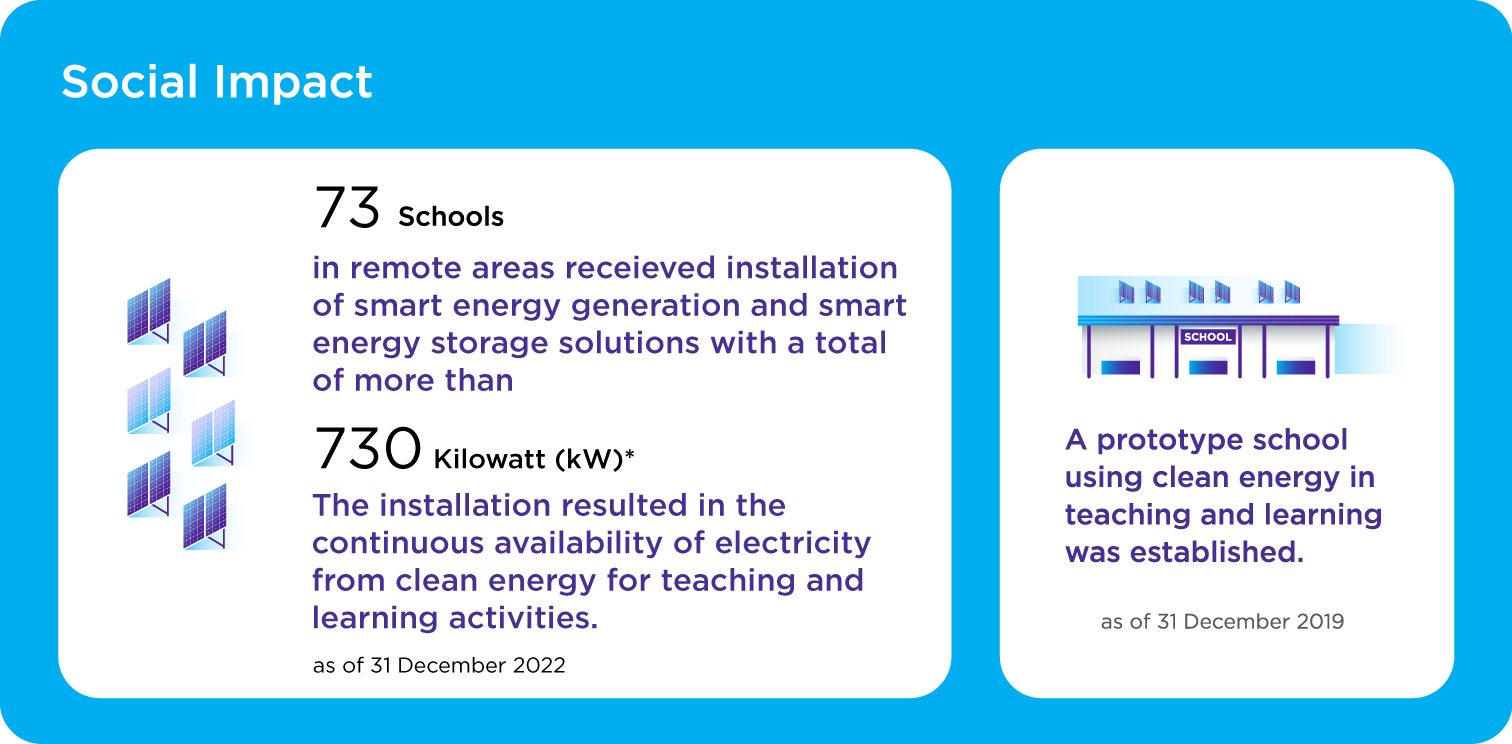 Light and Learn: Solar Project for Education
The "Light and Learn: Solar Project for Education" was established in 2017 and is currently operated by Banpu's subsidiary Banpu NEXT Co., Ltd. The goal of this project is to develop electrical facilities for schools in remote areas installing of solar power generation and energy storage systems. This introduction of the renewable power generation to the schools has enabled the teachers and students to use electricity during classes and made other key learning materials and systems, such as the satellite system, accessible. The enhanced learning experience powered by solar energy will ultimately help increase the level of knowledge and abilities of the learners.
Other related projects
Banpu NEXT leverages its expertise in smart energy solutions to offer educational opportunities and facilitate the construction of prototype schools that use clean energy as part of teaching and learning activities. The participating schools installed with smart energy generation solution included:
• Mechai Pattana School, Lam Plai Mat District, Buriram province with a capacity of 150 kW
• Don Bosco Technological College in Bangkok with a capacity of 100 kW: Since the institution is a vocational school, the innovative solar energy system installed is aimed at providing additional vocational trainings to students through hands-on experiences with the actual solar power generation site and learning directly from Banpu's engineers.
The project offers an opportunity to give the younger generation a better understanding in renewable energy and ensure that they realize the importance of environmental preservation. This provides the basis to build a sustainable growth Thailand through the use of renewable energy.
Read More