Banpu Education for Sustainability Project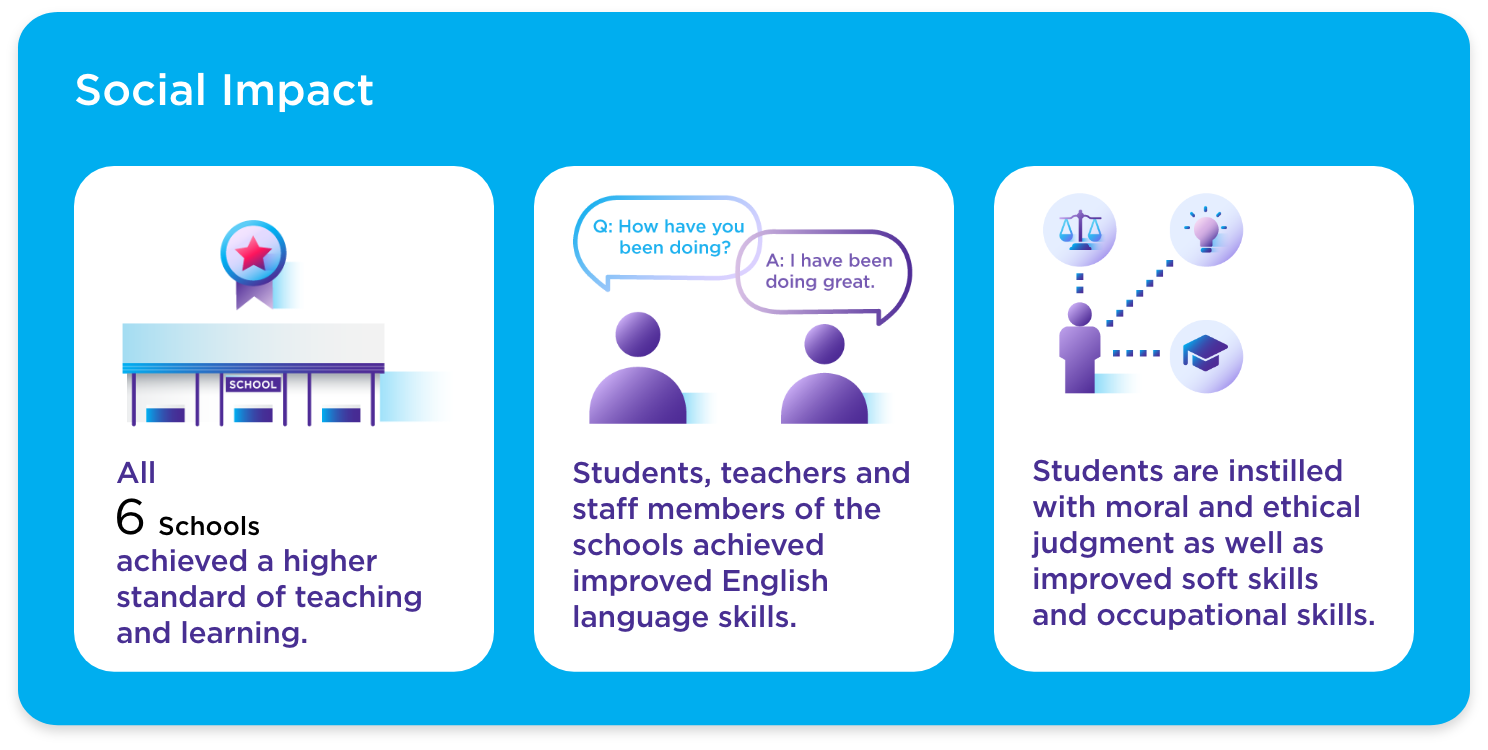 Since 2004, Banpu has been actively involved in the Banpu Education for Sustainability project with an aim to support the education system, which is the foundation for the development of the country, in the northern area where Banpu once operated its business. The scope of work included school development, teacher's potential development and learning promotion in Wiang Chedi Wittaya School in Lamphun; Sobprab Pittayakom School, Maetha Wittaya School and Maetha Pattanasuksa School in Lampang; and Chiang Muan Wittayakom School and Ban Sa School in Phayao.
The main activities under the project included: recruiting native English teachers to help develop English language proficiency among the students and school staff; supporting projects that address each school development plan based on mutual agreements of the students, the school and the community; as well as inviting guest speakers to discuss on current social issues with the students.
Read More