Banpu Education for Sustainability Project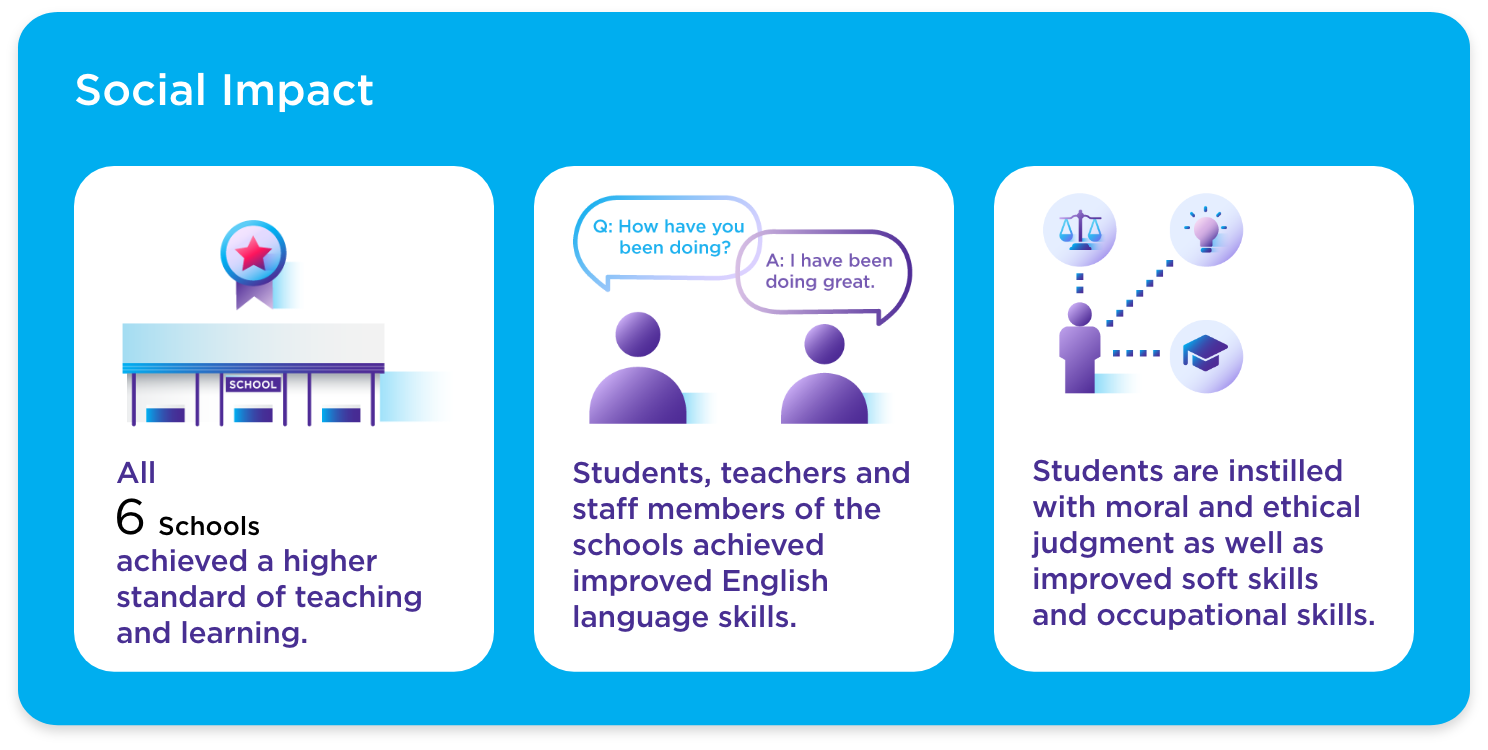 Banpu initiated and continued the "Banpu Education for Sustainability" project with an aim to develop education – the country's foundation of sustainable development. The Company has supported integrated learning in three dimensions, namely the development of schools to become sustainable community learning centers, teacher capacity development, and promotion of learning for students in six schools in Lamphun, Lampang, and Phayao – the provinces where Banpu used to have operations.
Wiang Chedi Wittaya School in Lamphun
Sobprab Pittayakom School, Maetha Wittaya School and Maetha Pattanasuksa School in Lampang
Chiang Muan Wittayakom School and Ban Sa School in Phayao.
Banpu has also supported English communication skills improvement for teachers and students at Banpu-sponsored schools through the provision of native speakers for 10 consecutive years. Over the past 18 years, Banpu has provided supports under the "Banpu Education for Sustainability" program worth up to THB 46.7 million. The program has improved sponsored schools and involved stakeholders in many ways. Targeted students have greater academic potential as well as morals and life skills and will become valuable assets to their communities in the future. Teachers are more knowledgeable and skillful in delivering more exciting and effective classrooms. In addition, improvement of students' skills and academic achievement has elevated educational standards and transformed schools into community learning centers, and earned the schools' recognitions as exemplary, model, or pilot schools in various aspects. This project will end in 2023.
Read More