As a good corporate citizen, Banpu Investment (China) Co., Ltd. (BIC), a subsidiary of Banpu Public Company Limited, implements corporate social responsibility (CSR) activities in alignment with Banpu's CSR policy and the corporate direction while developing its business in line with China's economic growth. BIC has been actively supporting the local government agencies in social activities and community development. It strives to not only minimize adverse impacts from its operations, but also to improve the standard of living and the environment quality of its surrounding communities. BIC has also continuously built good relationships with its neighbors and local communities with the aim of nurturing mutual understanding, trust and sustainable development.
Philanthropic Activities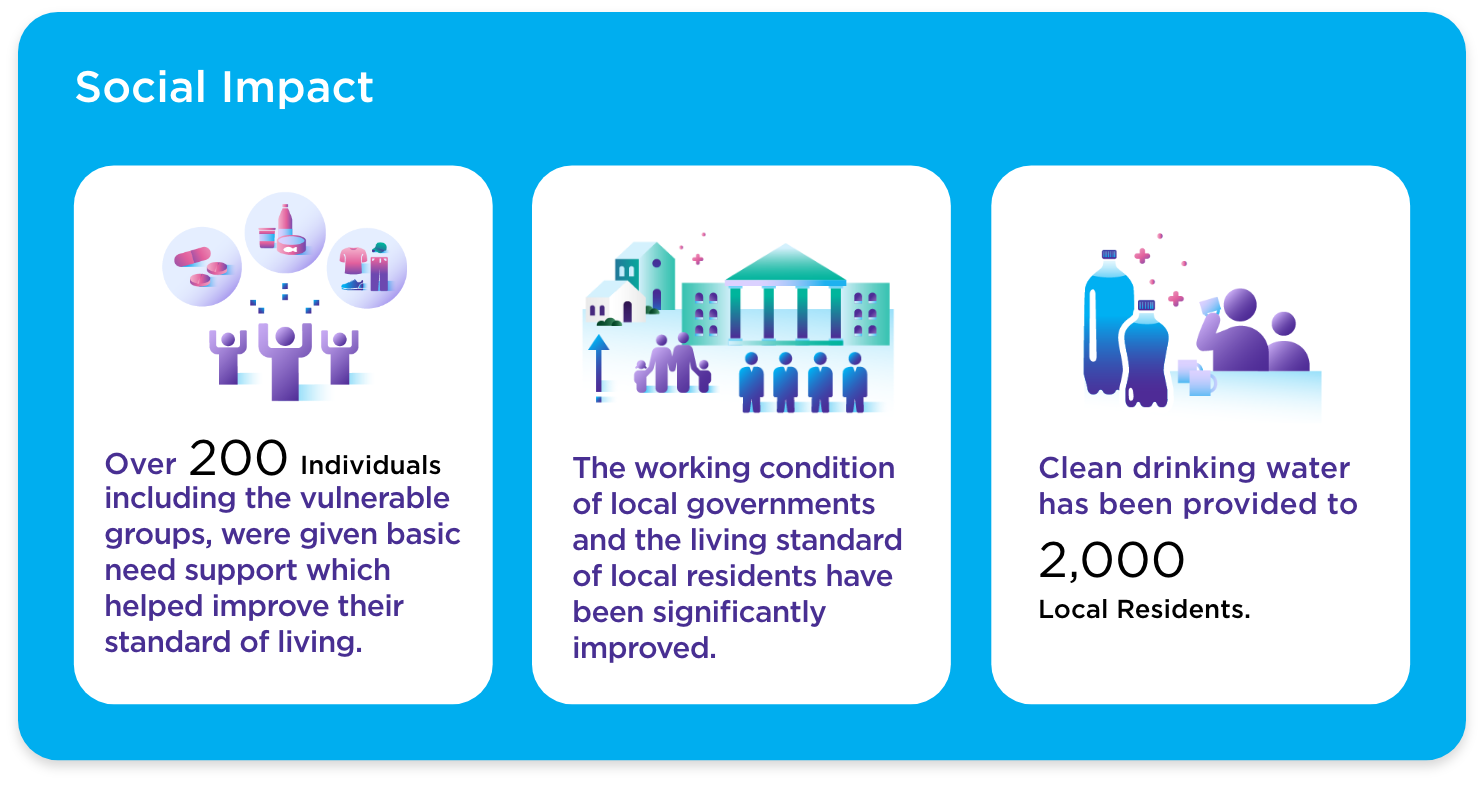 For over a decade, BIC has provided funding, clothing, appliances, furniture and construction support with a total of over CNY 2 million (THB 9.12 million) in value to local communities in China in order to improve the working condition of local governments and the living standard of local residents.
*Exchange rate on 8 May 2020: 1 CNY = 4.5639 THB