For success in sports, gain upper hand by controlling one's mind BTTC shares secrets in developing young athletes for national team and world-class tournaments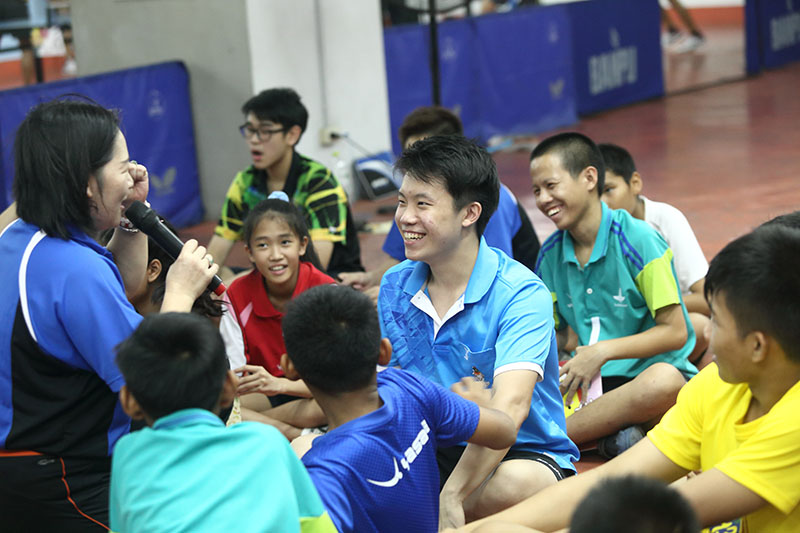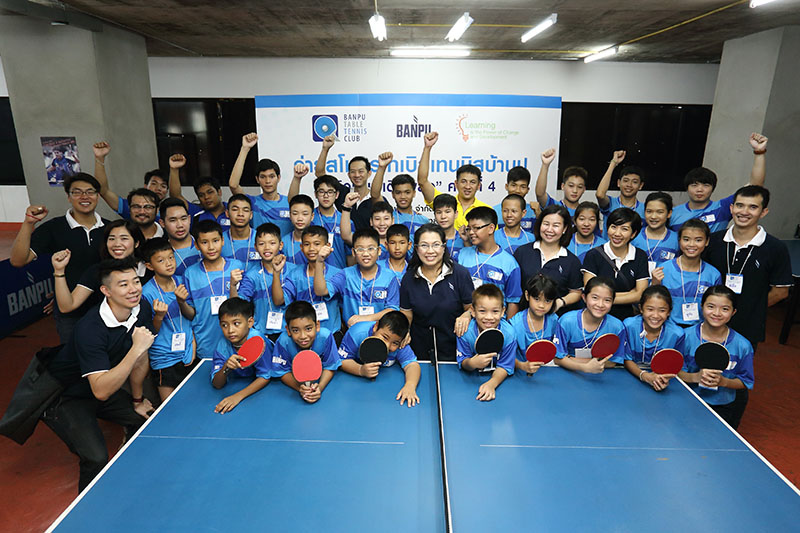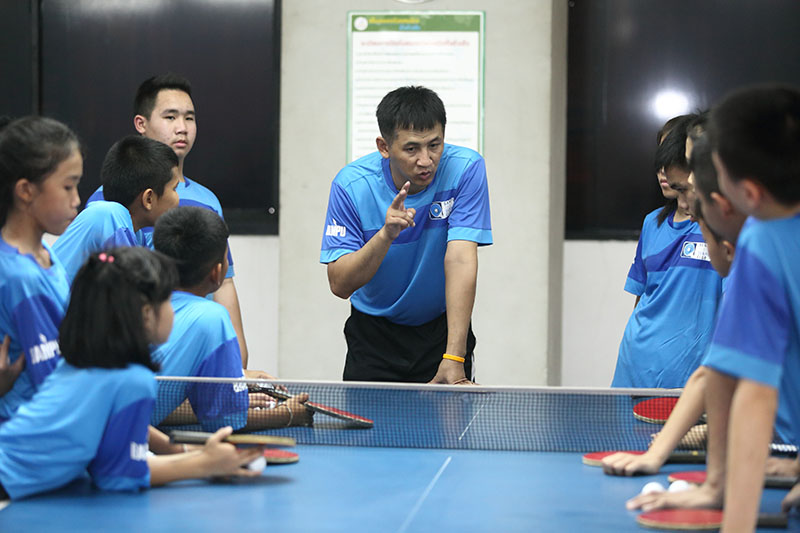 Today, sports have become an activity that the Thai public pays more attention to. Apart from benefits to health, sports are also a source of inspiration with victorious athletes becoming idols for many people. The skills and ability of an athlete aren't the only thing worth admiring as another equally important factor is the athlete's ability to control his or her mind, which truly separates a champion from a regular sportsperson. This is why world-class coaches put emphasis on psychological training in conjunction with development of sport skills and physical fitness.
 
This same principle has been applied with over 30 young athletes of the Banpu Table Tennis Club (BTTC) who attended the 4th BTTC Summer Camp. The camp is held annually with support from Banpu Public Company Limited, a leading energy company in Asia committed to developing society with sustainability, to enhance the skills of young table tennis players so that they can compete professionally on both national and international levels. What's special about this year's training is a sport psychology workshop run by Dr. Wannee Jermsurawong, a lecturer in the sports science program at Silpakorn University's Faculty of Education.
 
"The biggest challenge for athletes when competing is anxiety," said Dr. Wannee. "Sport psychology helps to suppress fear through the management of one's mind, emotions and behavior, which can be applied with all sports and athletes of all ages. Athletes who learn to control their mind at a young age will have advantage, so the sooner they begin psychological training, the better. A lot of research has shown that sport psychology improves an athlete's skills as well as emotion management during competition. However, the practice of efficient mental control isn't easy and, similar to skills training and physical fitness, takes years to master."
 
Training the mind to have mental strength like athletes begins with visualization. This is how you improve your performance by regularly visualizing various scenarios during a game and thinking about emotions that are likely to occur. With this practice, you train your brain to be accustomed to your emotions when competing, which leads to their effective management and the focus on the competition at hand. Then, practice cheering yourself on and giving yourself compliments, no matter you are winning or losing or whether you're facing a better opponent, as encouragement directly affects your performance in a competition. Another great practice is setting a goal and regularly reviewing it. You can write it down on a piece of paper or somewhere you can see all the time so that you can remind yourself to keep training and not to give up. Also, you should practice meditation and have enough mental rest every day in order to train mindfulness and relieve stress, not worrying about future competitions, past mistakes, physical injuries, etc.
 
Udomlux Olarn, Head of Corporate Affairs, Banpu Public Company Limited; and Banpu Table Tennis Club Manager, said, "All the activities we organize for our club members have one common goal: to enable the youth to learn from experts and on their own, acquiring theory and having practice and learning by trial and error. We believe that learning is a power of change and development. This belief is at the heart of all of Banpu's CSR projects. This year, in addition to improving the young players' table tennis skills and establishing relationship between the old and new members, we have added sport psychology to make our training better rounded. It not only benefits the athletes during a table tennis tournament, but also their education, work and relationship with their family."
 
This year, BTTC is glad to have seen seven BTTC members making outstanding performance and achieving major successes by making the national team and joining world-class tournaments. These members are:
Suppakorn Watthanasirichaiporn or Mark, Sama Boonyawadee or Gino and Varote Shotelersuk or Kong, for under-18 boys category
Nawin Mekamporn and Thyme Sanglertsinlapachai or Tartar, for under-15 boys category
Pornkanok Maunghwan or Praew, for under-15 girls category
Sitisak Nuchchart or Opal, representing Thailand at the 2016 ITTF World Hopes Week and Challenge to be held in Doha, Qatar, May 29–June 4.
Suppakorn Watthanasirichaiporn, 18, a BTTC member and a member of the under-18 national team, talked about his training at the workshop saying, "Before this, I put skills training and physical fitness on top of my priority. I spent 5–6 hours a day training after school. But since I have made the junior national team, I realized that as we move on to the next level, we have to face tougher opponents. All players are equally capable, but what gives the upper hand is one's mental condition. In many competitions, the results are often decided by how athletes control their emotions. Now, seven other friends from BTTC and I have been on the junior national team and we have allocated more time to mental training and meditation to increase our overall performance."
 
Sitisak Nuchchart, 12, a BTTC member and an athlete representing Thailand at the ITTF World Hopes, one of the major table tennis tournaments in the world, talked about his impression on the camp saying, "I love attending the BTTC camp because I get to train with players in the same age category and those older who are on the national team. I've been recently selected to represent Thailand in the under-12 category at the 2016 ITTF World Hopes Week and Challenge, which will be held in Doha, Qatar, from May 29 to June 4. In every competition, what I'm scared of the most is losing because I've been winning at most tournaments. After joining this camp, I've gotten a new technique. I will practice my mind to overcome fear and beat my opponents at the ITTF World Hopes with the hope of achieving my goal of becoming the youngest table tennis player to compete at the Olympics."