Banpu's Oversubscribed Debentures Reflect Investors' Confidence
Banpu Public Company Limited was impressively issued its THB 9,100 million of debentures for public offering. The fully-subscribed debentures are testaments to investors' confidence on the future of Banpu which strives to grow and deliver the smarter energy for sustainability.
Mrs. Somruedee Chaimongkol, Chief Executive Officer of Banpu Public Company Limited, stated that "Banpu would like to thank all our investors for their trust in our debentures, resulting in exercise the greenshoe portion. We also appreciated all 4 financial institutions who are joint lead arrangers for their efforts in making this transaction such a success. Given that Banpu's initial plan to offer its debentures for three tranches total THB 6,000 million has overwhelming demand, we decided to exercise the greenshoe option for THB 3,100 million to satisfy the extra demand of prospective investors. Thus, the total issue size is THB 9,100 million. After this, Banpu commits to develop energy innovations and technologies that encourage growth for all groups of businesses, reinforce the financial structure according to our Greener & Smarter strategy and continue to generate good returns for investors and stakeholders across all sectors in the long run."
This public offering debentures consists of three tranches: 4Y tenor with interest rate of 3.26% p.a., 7Y tenor with interest rate of 3.80% p.a., and 10Y tenor with interest rate of 4.20% p.a. The debentures was recently subscribed from 14-16 and 19 September 2022 through the 4 leading financial institutions, i.e. Bangkok Bank, Krungthai Bank, TMBThanachart Bank, and Kiatnakin Phatra Securities. Banpu and its debentures have been assigned a credit rating of A+ with stable outlook by TRIS Rating Company Limited on 1 August 2022.
The overwhelming demand was clear evidence of investors' confidence in Banpu as a leading international versatile energy provider establishing its growth through three core groups of businesses – Energy Resources, Energy Generation, and Energy Technology in 10 countries, namely Thailand, Indonesia, China, Australia, Lao PDR, Mongolia, Singapore, Japan, the United States of America, and Vietnam. Following its business operation with adherence to ESG principles, in 2022 Banpu was awarded a sustainability rating of A (on a scale of AAA to CCC) from ESG Ratings by MSCI which is an agency with expertise and credibility regarding international ESG indexes. The Company has also maintained its recognition as "Gold Class" in the Coal & Consumable Fuels sector for the eighth consecutive year in the S&P Global Sustainability Yearbook 2022. These recognitions reflect Banpu's outstanding sustainability performance compared to other international companies in the same industry.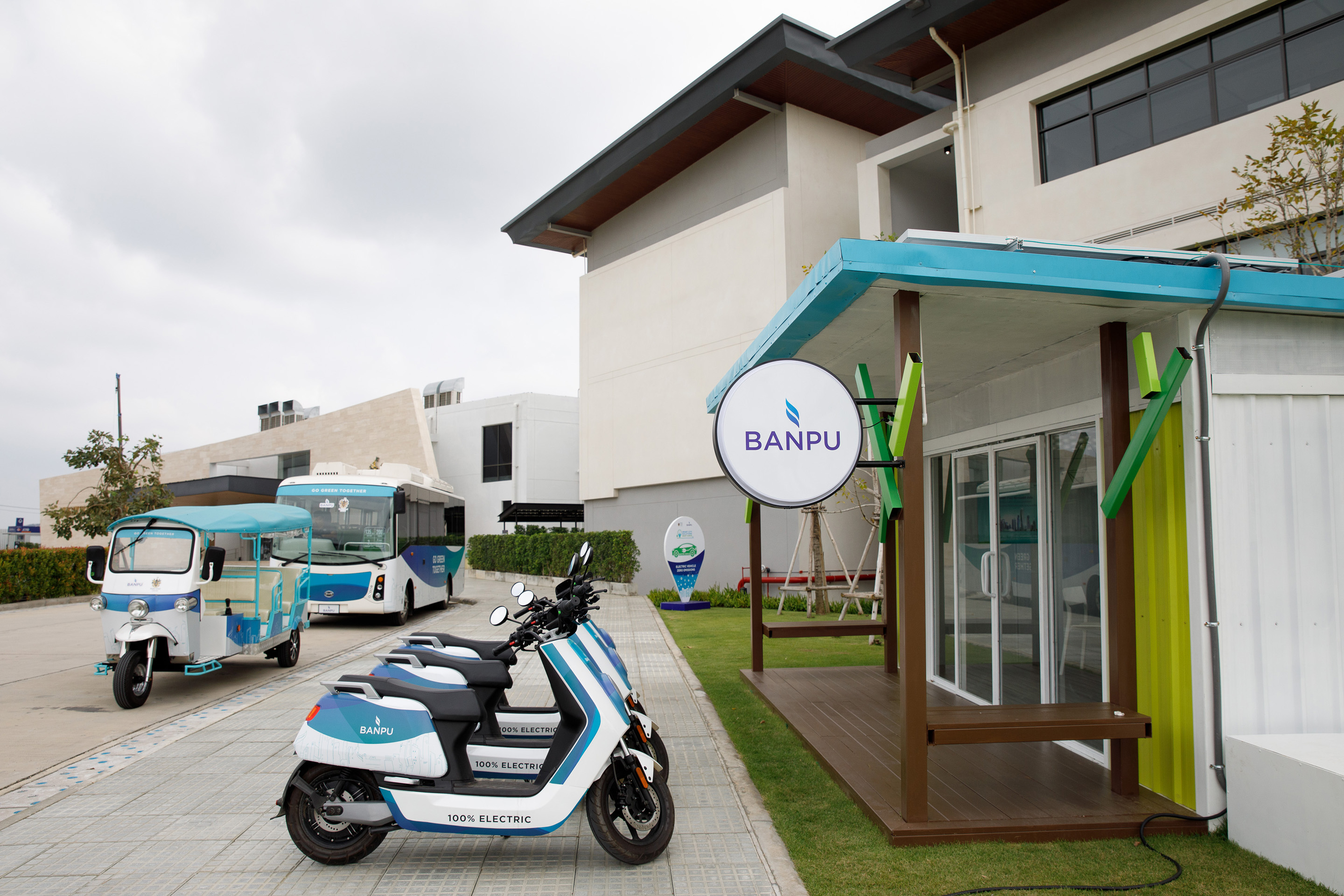 "The success of this debenture offering will strengthen Banpu's financial structure, further enhancing our capabilities to maintain financial discipline and manage cash flows," added Mrs. Somruedee.
###
About Banpu
Banpu Public Company Limited is an international versatile energy provider, operating three core groups of businesses – energy resources, energy generation, and energy technology in 10 countries: Thailand, Indonesia, China, Australia, Lao PDR, Mongolia, Singapore, Japan, the United States of America, and Vietnam.