Banpu Unveils Remarkable Progress of Business Transformation in Australia; Leveraging Digital Technology to Strengthen its Ecosystem and Accelerating Green Energy Portfolio expansion Reinforcing its Positioning of International Versatile Energy Provider
Banpu Public Company Limited, a leading international versatile energy provider, has actively been accelerating its business transition known as "Banpu Transformation" in every country it operates business. The Company drives its businesses aligning to the Greener & Smarter strategy aiming at creating an energy ecosystem that supports the mission of delivering the Smarter Energy for Sustainability. Banpu Group's business in Australia is one of the outstanding operations with progressive move in the major transition as demonstrated by key achievements of digital transformation to enhance operational efficiency and a concrete expansion of green portfolio.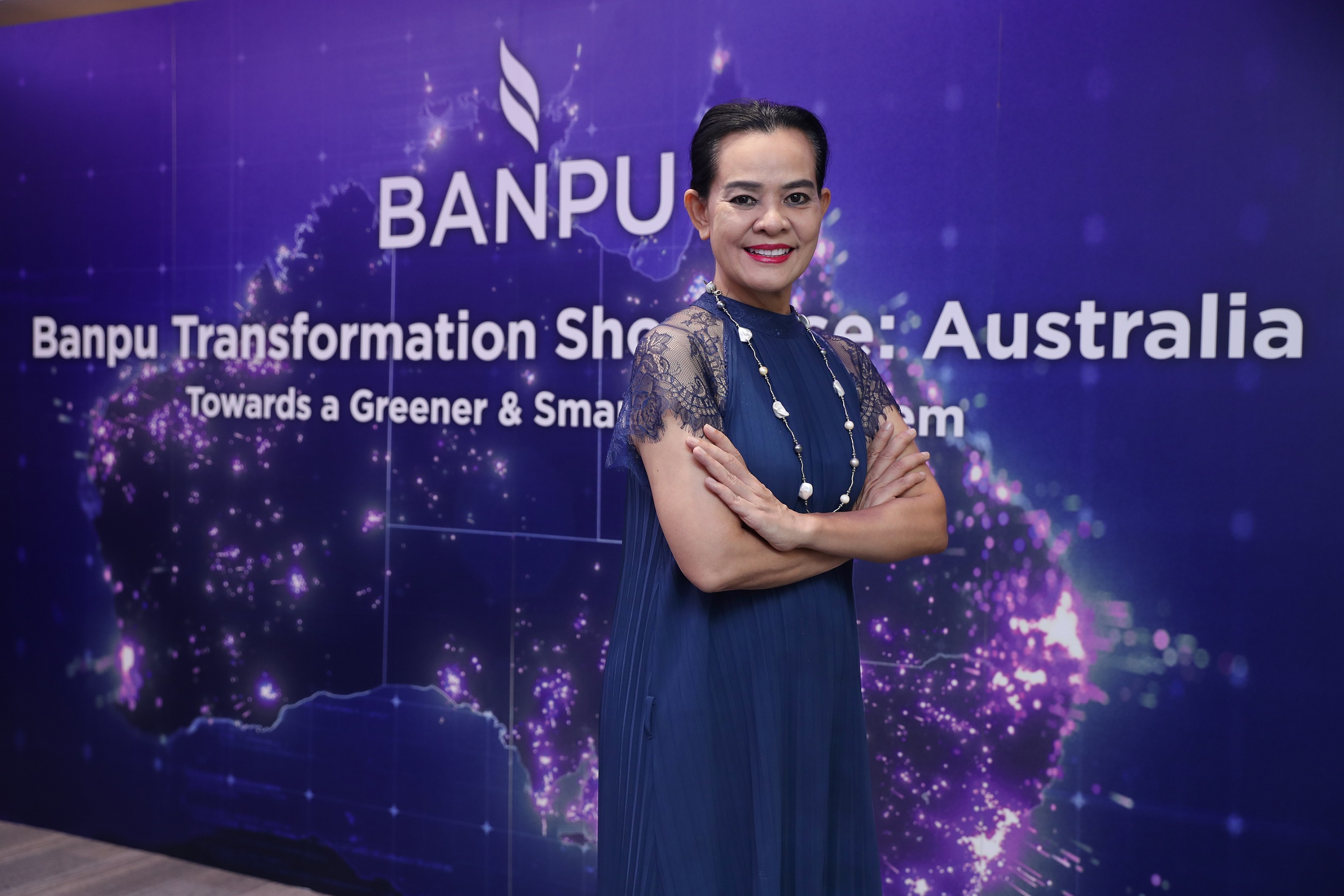 Mrs. Somruedee Chaimongkol, Chief Executive Officer of Banpu Public Company Limited said that "Following the implementation of the Greener & Smarter strategy throughout Banpu Group across Asia-Pacific region over the past five years, we have seen a concrete progress in many countries. Among them, Australia has demonstrated an outstanding achievement in driving the organization through the digital transformation while aligning its business portfolio with our environmentally – friendly energy goals. The success of our operation in Australia is one key piece that helps us complete the jigsaw puzzle of becoming a leading international versatile energy provider fully equipped with innovation and technology throughout the value chain of delivering the Smarter Energy for Sustainability."
Banpu first ventured into Australia in 2009, starting with coal production and distribution businesses.  With the driving force of the Greener & Smarter strategy throughout the organization, Banpu operation in Australia today has progressively moved forward with digital transformation journey to achieve enhanced capabilities and performance.
The digital transformation of Banpu Group is based on the Triple-Transformation Framework encompassing Business, Technology, and People. In the Business dimension – the Company aims to create a new ripple through digital solutions seamlessly and effectively integrated into all business operations. The Technology dimension maps out technology development by leveraging state-of-the-art innovation, developing an agile system, and building partnership with startups, entrepreneurs and technology developers to create a robust technology ecosystem. The People dimension focuses on cultivating agile DNA in the workplace and creating in-house "hackathon" to encourage employees to be eager to experiment, innovate and develop new skill sets quickly.
Banpu established the Digital Capability Center (DCC) in Australia in 2018 to nurture its in-house capability in developing and implementing digital technology to optimize workforce and machine performance by achieving improved speed, accuracy with less human and equipment errors, as well as productivity improvement and cost efficiency. DCC in Australia has successfully implemented 14 digitized use-cases to strengthen its operations.  For examples, Energy Management Platform, a real-time online 'SwitchDin' energy consumption monitoring system by using Industrial Internet of Things (IIoT) and Cloud based analytics to manage and optimize energy consumption in every coal mine; Real-Time Condition Monitoring System Using AI, an installation of IoT devices in existing equipment like pumps, motors, compressors, etc. to obtain a holistic view of device performance , allowing operation staff to check the condition of the device in real-time basis, receive early warning when the device starts to malfunction, and leverage obtained data for preventive planning and future forecasting, etc.

Beryl Solar Farm with a capacity of 110.9 MWdc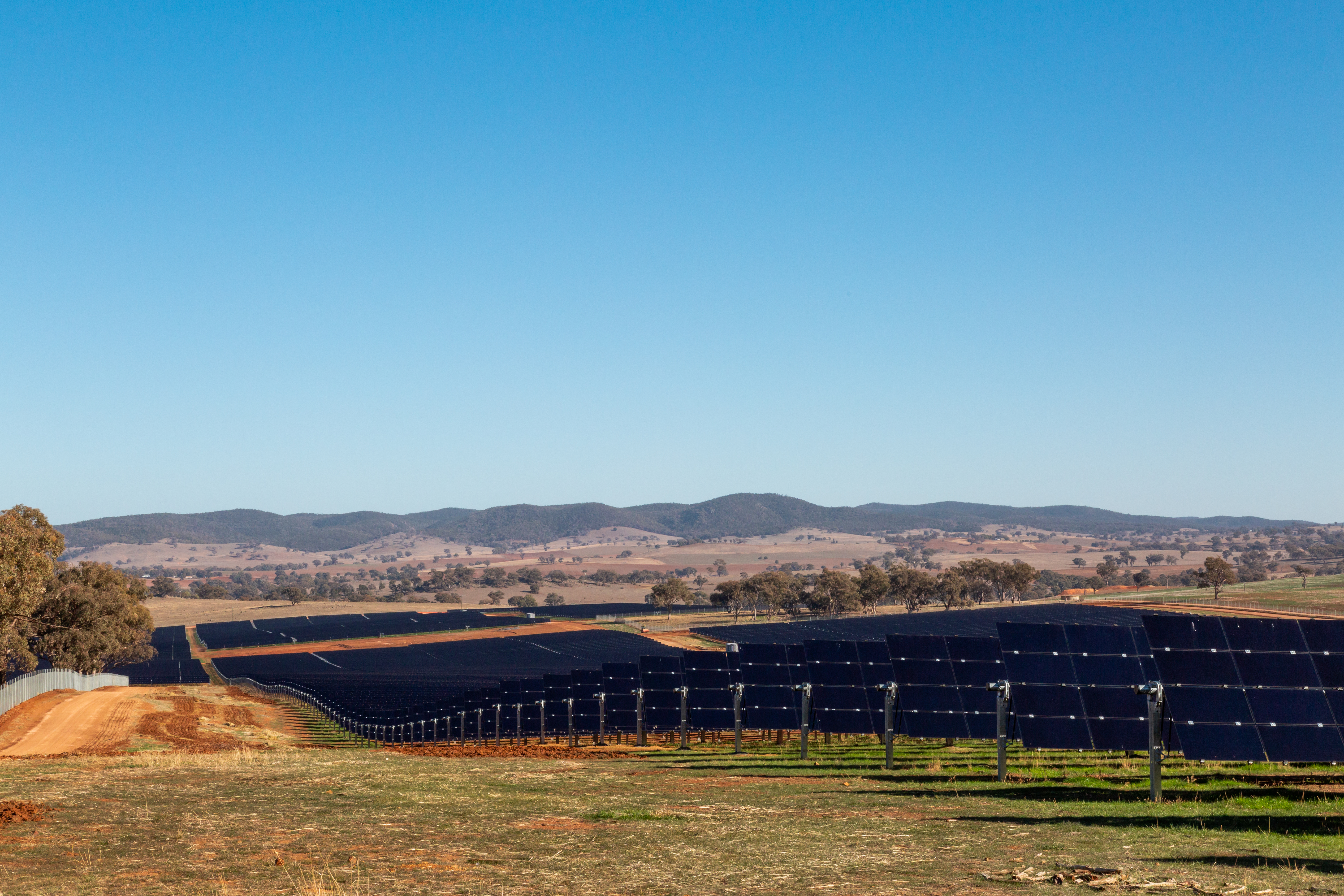 Manildra Solar Farm (MSF) with a capacity of 55.9 MWdc.
For investment to achieve green portfolio in Australia, Banpu Energy Australia Pty Ltd. was established to operate with a focus on 3 areas: Decarbonization Projects, Energy Solutions Development, and Portfolio Optimization. Recently the company successfully acquired two utility-scale operating solar farms in New South Wales, including Beryl Solar Farm (BSF) with a capacity of 110.9 MWdc and Manildra Solar Farm (MSF) with a capacity of 55.9 MWdc.
Pump Hydro Energy Storage Project is Banpu's another investment on world-class advanced technology and research. The project, to be constructed at a former underground coal mine, is currently under a feasibility study partially funded by the Australian Renewable Energy Agency (ARENA) and the New South Wales Government. The project is expected to generate low-cost renewable energy with 600 MW of capacity to supply to connected power grid system. This enables Banpu to accomplish its own energy ecosystem and achieve the power generation capacity of 6,100 MW by 2025.
In addition, Banpu is exploring the investment in mining for tech minerals which supports the Company's battery and electric vehicle businesses, given the fact that the Company already has mining assets in Australia, and Australia is also a country with abundant supply of tech minerals.
"We remain committed to pursuing our 5-year plan and building upon the Greener & Smarter strategy, by expanding green portfolio, with business resilience adaptable to the current Never Normal business world and in line with global energy trends. Moving forward through the organizational transformation in every country we operate by leveraging digital technology to strengthen our own Banpu Ecosystem, we are on track to deliver "Smarter Energy for Sustainability", concluded Somruedee.
# # #
About Banpu
Banpu Public Company Limited is an international versatile energy provider, operating three core groups of businesses – energy resources, energy generation and energy technology in 10 countries:  Thailand, Indonesia, China, Australia, Lao PDR, Mongolia, Singapore, Japan, the United States of America and Vietnam.