Banpu Table Tennis Club Takes Youth Athletes to Sharpen Skills in Chinese Taipei?s International Tournament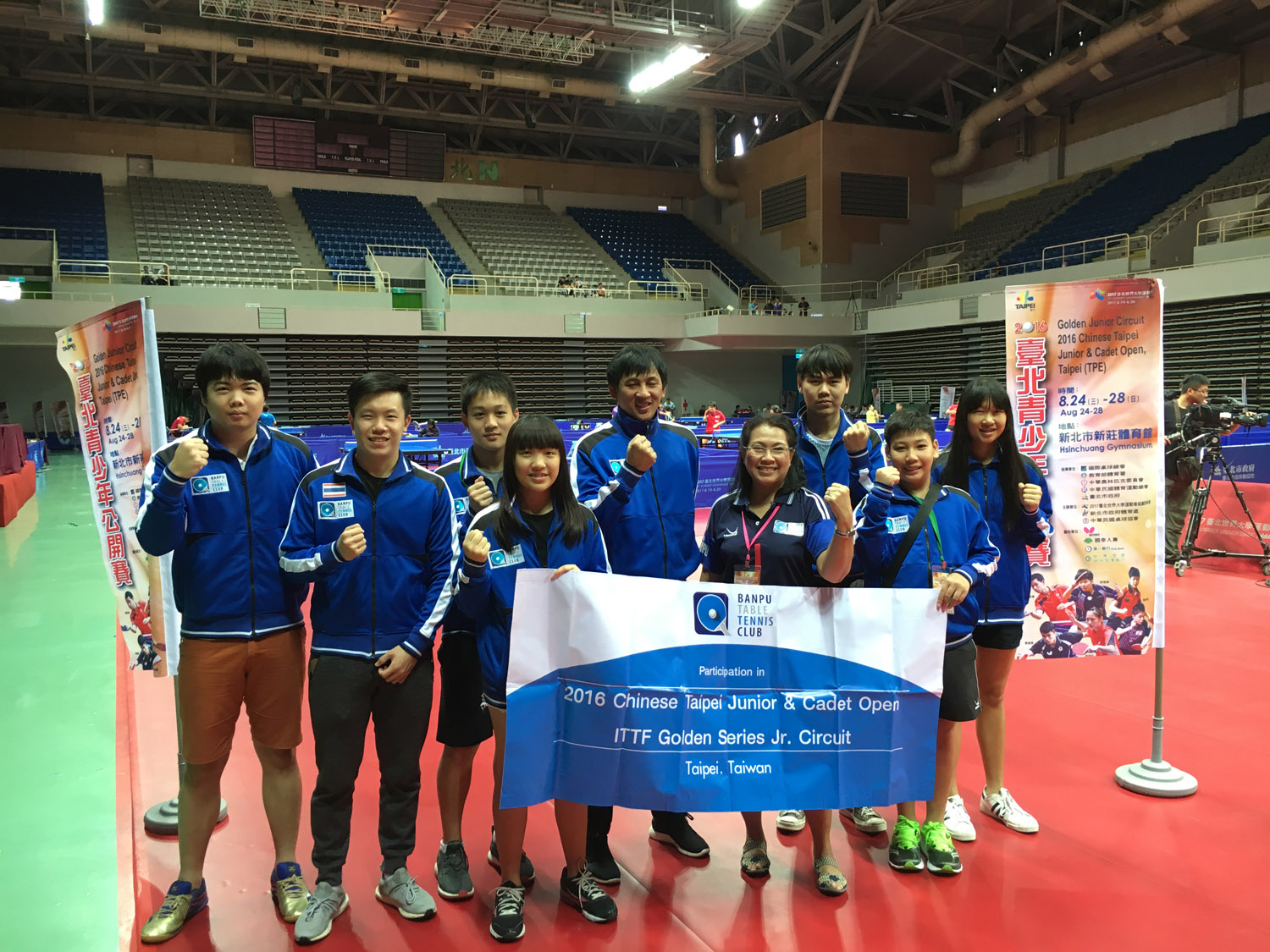 Taipei: Six Banpu Table Tennis Club (BTTC) players, two in the category of aged under 15 years old and four under 18 years old represented Thailand to compete in the 2016 Chinese Taipei Junior & Cadet Open – ITTF Golden Series Jr. Circuit, during 24 – 29 August 2016, at New Taipei City Hsin Chuang Gymnasium, Taipei, Taiwan. This is an opportunity for youth athletes to learn and develop their skills in the international tournament.
Photo: Together with the BTTC athletes are Ms. Udomlux Olarn (4th from right), Head of Corporate Affairs, Banpu Plc. and BTTC Manager.
About BANPU
BANPU is a pioneering Asian energy company, operating business in coal, poser generation, and integrated energy sectors in nine countries; Thailand, Indonesia, China, Australia, Lao PDR, Mongolia, Singapore, Japan and the United States of America.
About Banpu Table Tennis Club (BTTC)
Banpu Table tennis club (BTTC) was established early in 2008. It serves the dual purpose of promoting young Thai talent in table tennis, as well as creating the CSR linkage between Banpu's headquarters in Bangkok and its Chinese subsidiary – 'Banpu Investment (China) Ltd.'(BIC). BIC has provided continuous support for table tennis in China and has now established a BTTC in China together with the Zhengding National Table Tennis Training Center (ZNTTTC). The move is aimed at using resources available in China for the benefit of Thai BTTC players through table tennis training and technique transfer.