Banpu Table Tennis Club Stepping Into the 10th Year Developing Well-Rounded Kids through Skill-Enhancing and Moral-Supporting Activities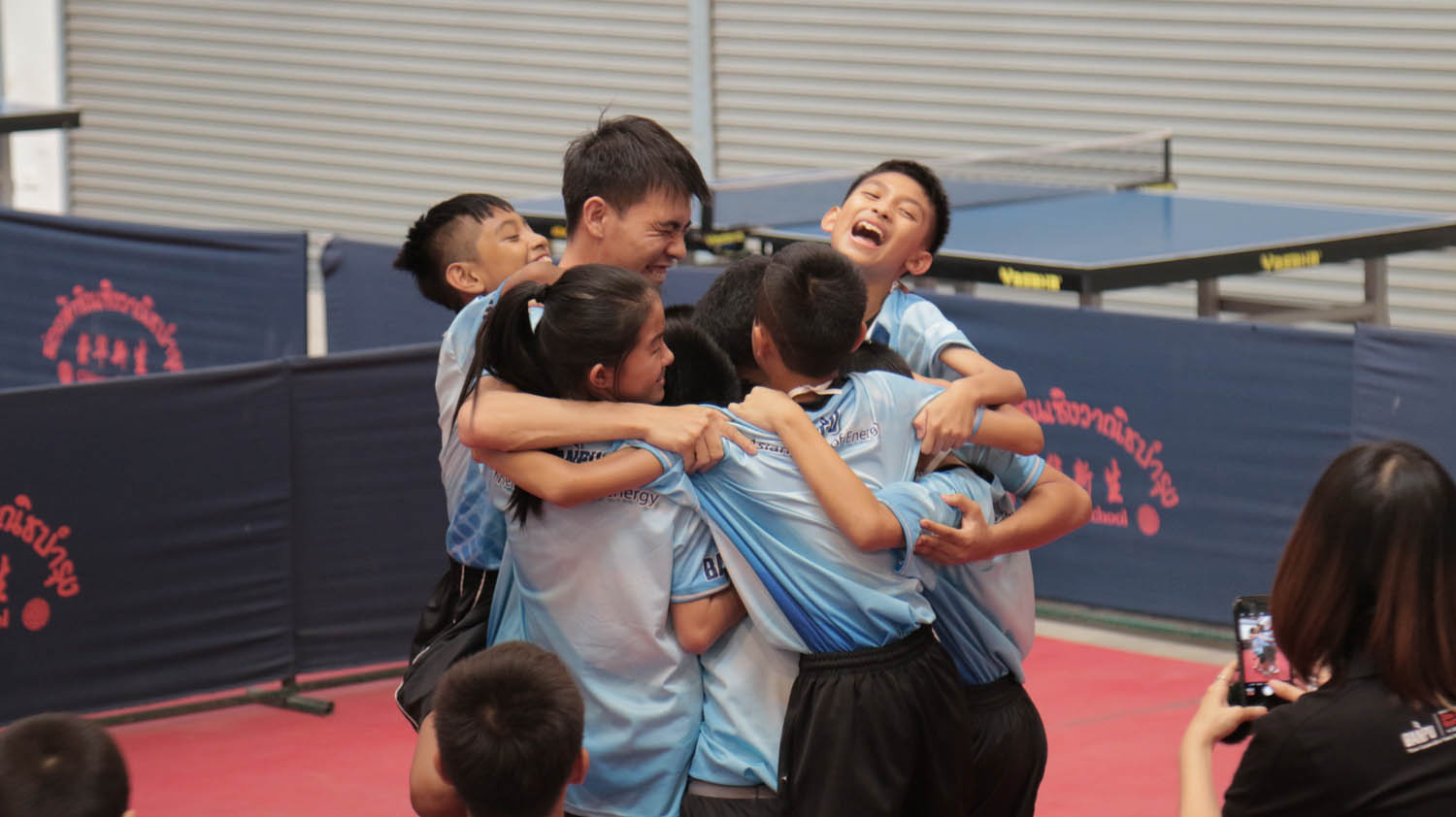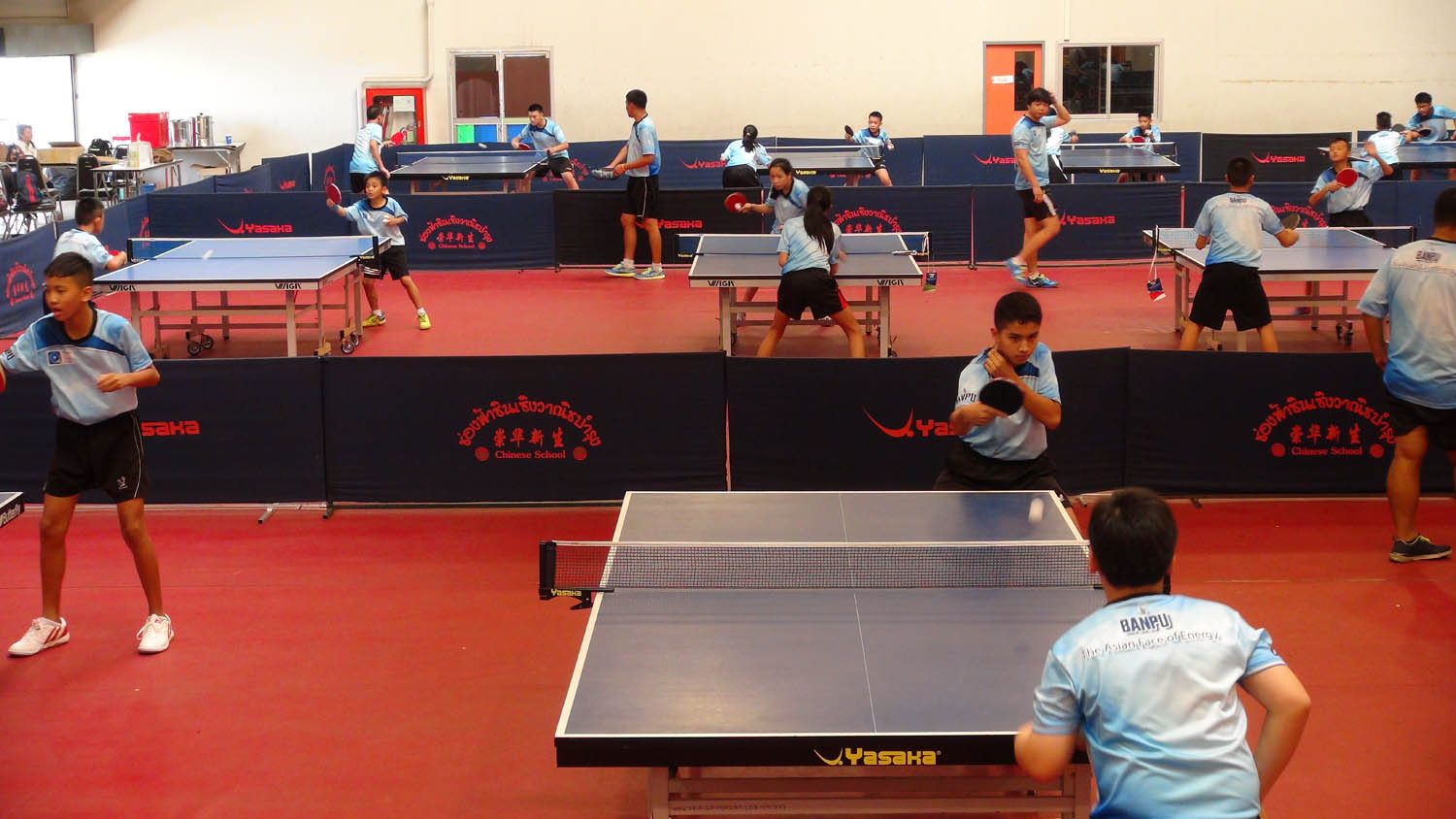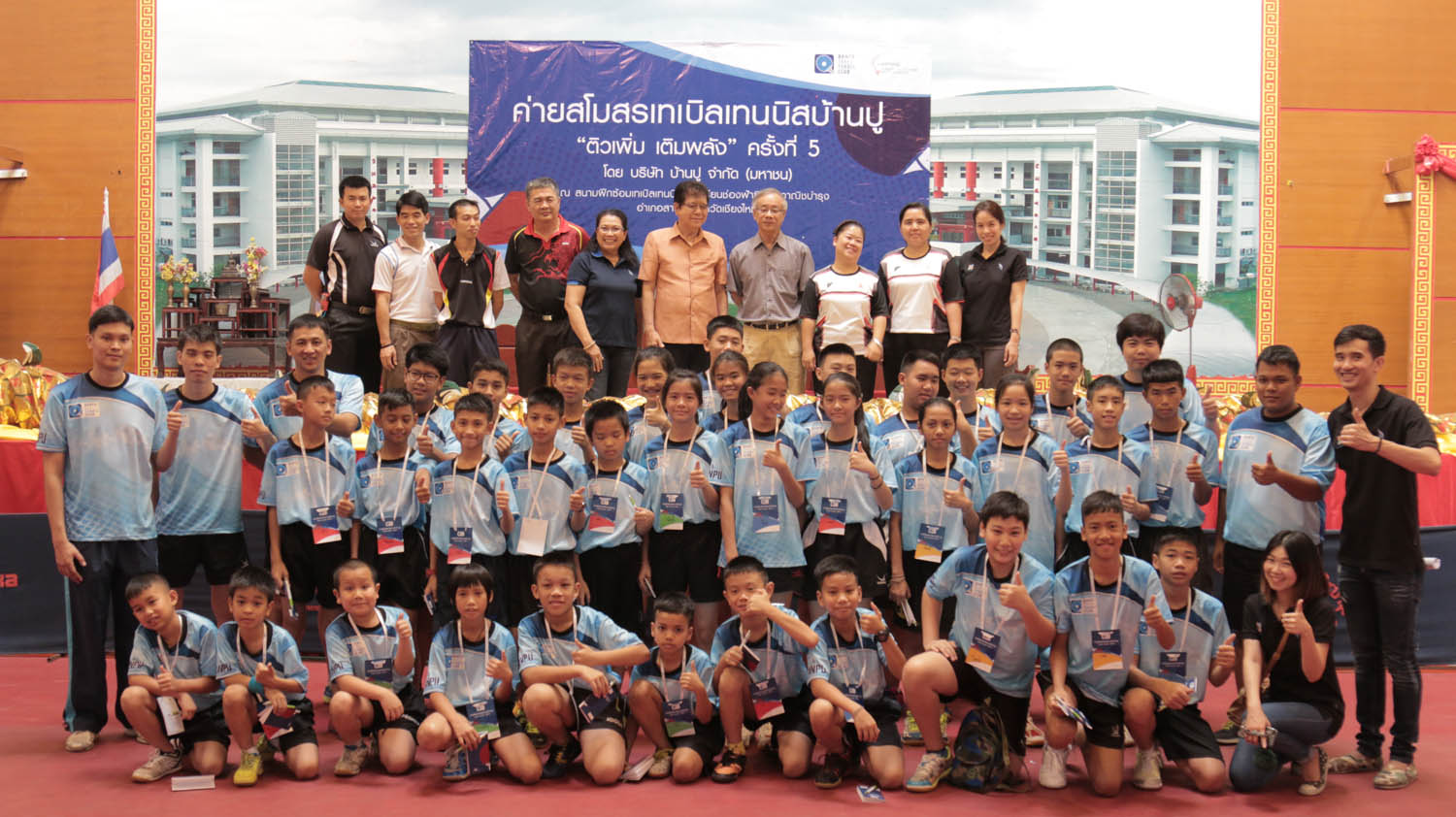 To prepare human resources as a driving force for social development in accordance with Thailand 4.0 policy, one idea is to encourage kids to learn, to have ethics and to co-exist with others. Banpu Public Company Limited, a leading Asian energy company who commits to sustainable social development, fundamentally believes that developing people starts at giving them an opportunity to learn skills and acquire experiences when they are young. This could be done by offering "learning" experiences in various forms to turn today's youth into tomorrow's quality future.  One of the learning forms is through the Banpu Table Tennis Club (BTTC), which commits to produce table tennis players with skills up to the international standards while being emotionally stable and firmly ethical.
Banpu Table Tennis Club (BTTC) has been part of the society's mechanisms to help enhance human capital especially among kids who are interested in table tennis. BTTC, which has organized its activities for more than a decade, aims to promote comprehensive learning experiences from athletic skills to mind management, together with ethics and morality for members so that they become great athletes and quality citizens of the society.
Mrs. Udomlux Olarn, Head of Corporate Affairs, Banpu Public Company Limited; and BTTC's Manager, said that in this 10th year, BTTC would continue to develop and enhance table tennis skills among Thai youth as it had done in the past. "We realize the importance of planting learning experiences as part of human capital development especially during childhood," she said. Throughout the project, BTTC has embedded direct and indirect learning experiences to 60 members to help them discover their potential, walk a path to achieve their goal, handle changes and know how to turn their capacity for their own self development and for the society they live in. This reflects on our belief that learning is the power of change and development, Mrs. Udomlux insisted.
One of the major activities BTTC has organized on an annual basis is the "BTTC Summer Camp." Into its fifth year, the camp underlines the training of body and mind for the club's athletes. Aside from having Coach Tom or Mr. Arsa Amornrattanasuchart, a youth national table tennis coach and notable BTTC coach, the club also invites other proficient speakers such as Venerable Sompong Ratanawongso to teach club members on how to be a good family member, a good student and a good citizen; and Dr. Ladda Ruengmanotham from the Physical Education Institute to train meditation so that players are not easily distracted by pressure and externalities. In addition, sports scientists also joined the camp to educate members on how to build and enhance their muscle.
One of BTTC's members who went through this process and was able to win the prestigious 2016 Table Tennis King's Cup Tournament of Thailand for athletes under 8 years old category is Nine or Master Nonpawit Kongkankong, who was selected from Banpu Table Tennis Club Camp: Build Inspiration and Improve Skills for Thai Youth in Khon Kaen Province just only a year earlier to be part of our BTTC.  He is indeed a remarkable club member who successfully applied what he learned to win the prestigious award in such a short period of time.
"BTTC helps me train and become an athlete as I usually dreamt of. I was part of BTTC not long after I first started playing table tennis. Once I was in the club and had a chance to train regularly, I felt that I was able to play better. I had more concentration during competitions. And when I won times and again, I was happy and wish I could do even better," Nine or Nonpawit told us the advantages of being part of the BTTC.
The good news does not stop only at Nine. BTTC is proud to see its 12 members being selected as part of the national table tennis youth team and participating in world-class competitions. They are:
Mr. Varote Shotelertsuk or Kong, Mr. Sama Boonyawadee or Gino, and Ms. Naja Mekamporn or Naja, who have been selected as members of the Thai table tennis national youth team member – junior team for the second consecutive year.
Ms. Papatchaya Haurakkit or Fai and Ms. Natkamon Khamkon or Gubgik, who have been selected as national youth table tennis team members – junior team.
Master Thyme Senglertsinchai or Tata, Master Nawin Mekamporn or Nawin and Ms. Pornkanok Moungwan or Praew, who have been selected as national youth table tennis team members – cadet team for the second consecutive year.
Master Sitisak Nuchchart or Opal, Master Sirapat Wongthosarat or Urk and Ms. Monsawan Saritapirak or Imm, who have been selected as national youth table tennis team members – cadet team.
Master Chayanon Kulwipatwattana or Jai has been selected to represent Asean and Asia to compete in the World Hopes 2017 organized by International Table Tennis Federation (ITTF).
Aside from various activities held for club members, Banpu also extends a learning opportunity to remote areas through a table tennis training camp called the Banpu Table Tennis Club Camp: Build Inspiration and Improve Skills for Thai Youth." Organized since 2014 in several provinces from Pattani, Yala, Khon Kaen, Chiangmai and Ubon Ratchathani, this camp has invited BTTC's coach and volunteer athletes to train and offer techniques to more than 500 kids already. The idea is to let them develop table tennis skills to meet the international standard and allow them to learn how to live with others and be able to adapt themselves to changing environment and situations.
###
About Banpu
Banpu is a pioneering Asian energy company, operating business in coal, poser generation, and integrated energy sectors in nine countries; Thailand, Indonesia, China, Australia, Lao PDR, Mongolia, Singapore, Japan and the United States of America.
About Banpu Table Tennis Club (BTTC)
Banpu Table Tennis Club (BTTC) was established early in 2008. It serves the dual purpose of promoting young Thai talent in table tennis, as well as creating the CSR linkage between Banpu's headquarters in Bangkok and its Chinese subsidiary – 'Banpu Investment (China) Ltd.'(BIC). BIC has provided continuous support for table tennis in China and has now established a BTTC in China together with the Zhengding National Table Tennis Training Center (ZNTTTC). The move is aimed at using resources available in China for the benefit of Thai BTTC players through table tennis training and technique transfer.
"Learning is the Power of Change and Development"
Based on our firm belief that "learning" powers constructive change and sustainable development of "people" and "society", Banpu's CSR activities emphasize on the promotion and development of continued "learning" among young people and communities in various forms. Banpu supports sustainable development of communities and society through a number of learning opportunities, for both individuals and teams, ranging from learning through daily real-life experiences, and learning in-and-outside of the classrooms, to hands-on practices which enhance capabilities and skills.