Banpu Supports Covid Fighting Bags Worth THB 3 Million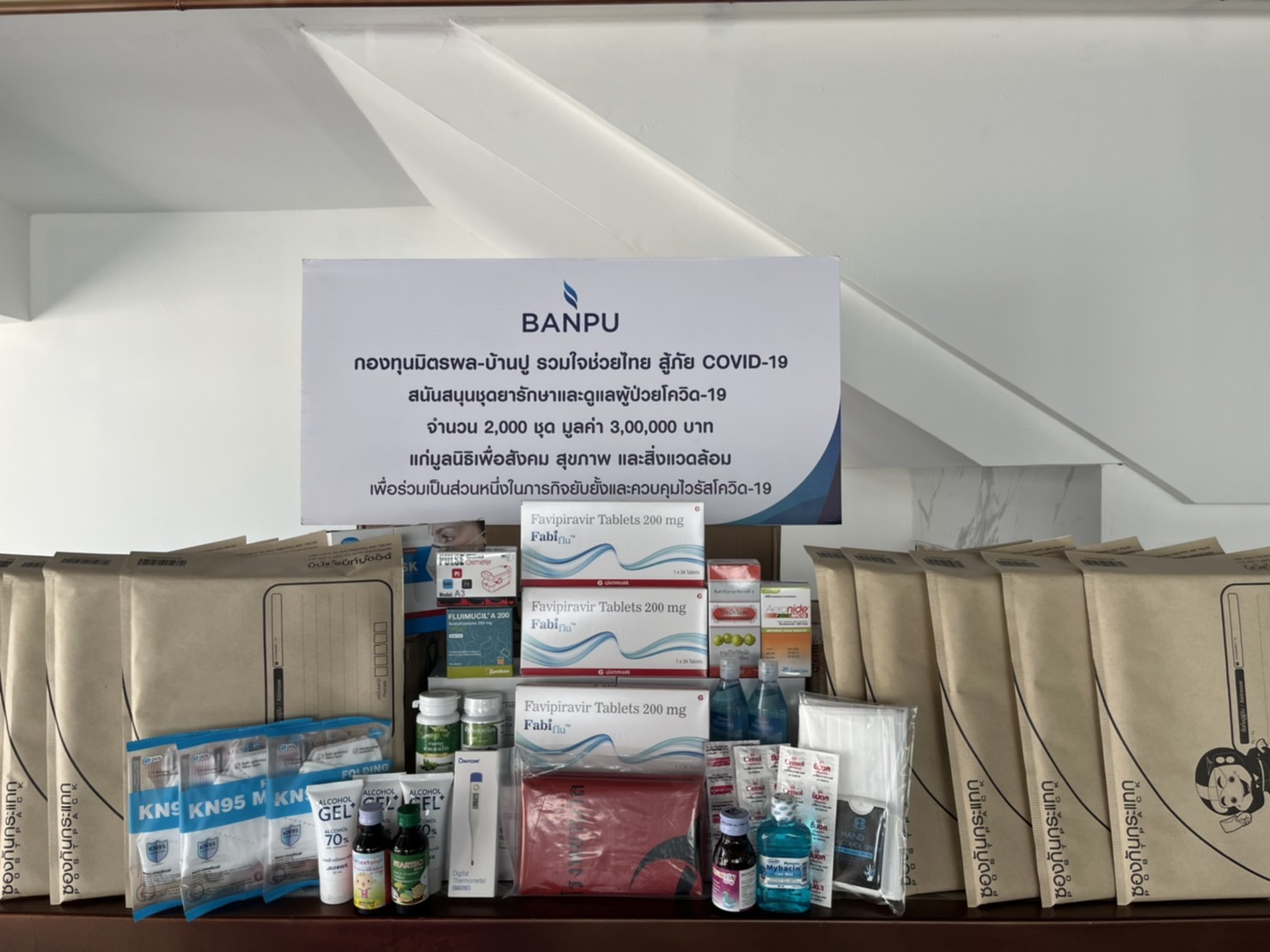 Recently, Banpu Public Company Limited has supported the "Covid Fighting" Project Year 2 to produce 1,500 "Covid Fighting Bags" containing medicines and necessities for home isolation treatment, worth THB 3 million. The project is operated by Social Health and Environment Foundation and Health and Elderly Establishment Confederation (HEC). The project aims to help patients who are unable to access government services and those affected by the Covid-19 all over Thailand to be able to take care of themselves in the primary stage.
Banpu missions are under the "Mitr Phol – Banpu Solidarity to Aid Thailand on COVID-19 Confrontation Endowment", worth THB 1,000 million in total, half of which is endowed by Banpu. The endowment, which has continued since March 2020, aims to support the work of public health agencies, and relieve the economic impacts on the underprivileged and vulnerable people nationwide.
# # #
About Banpu
Banpu Public Company Limited is a leading international versatile energy provider with 3 core groups of businesses: energy resources, energy generation and energy technology in 10 countries, namely, Thailand, Indonesia, China, Australia, Lao PDR, Mongolia, Singapore, Japan, the United States of America, and Vietnam.