Banpu Receives "Golden Heart Award" as Organization Striving to Help Affected People and Alleviate Covid-19 Impact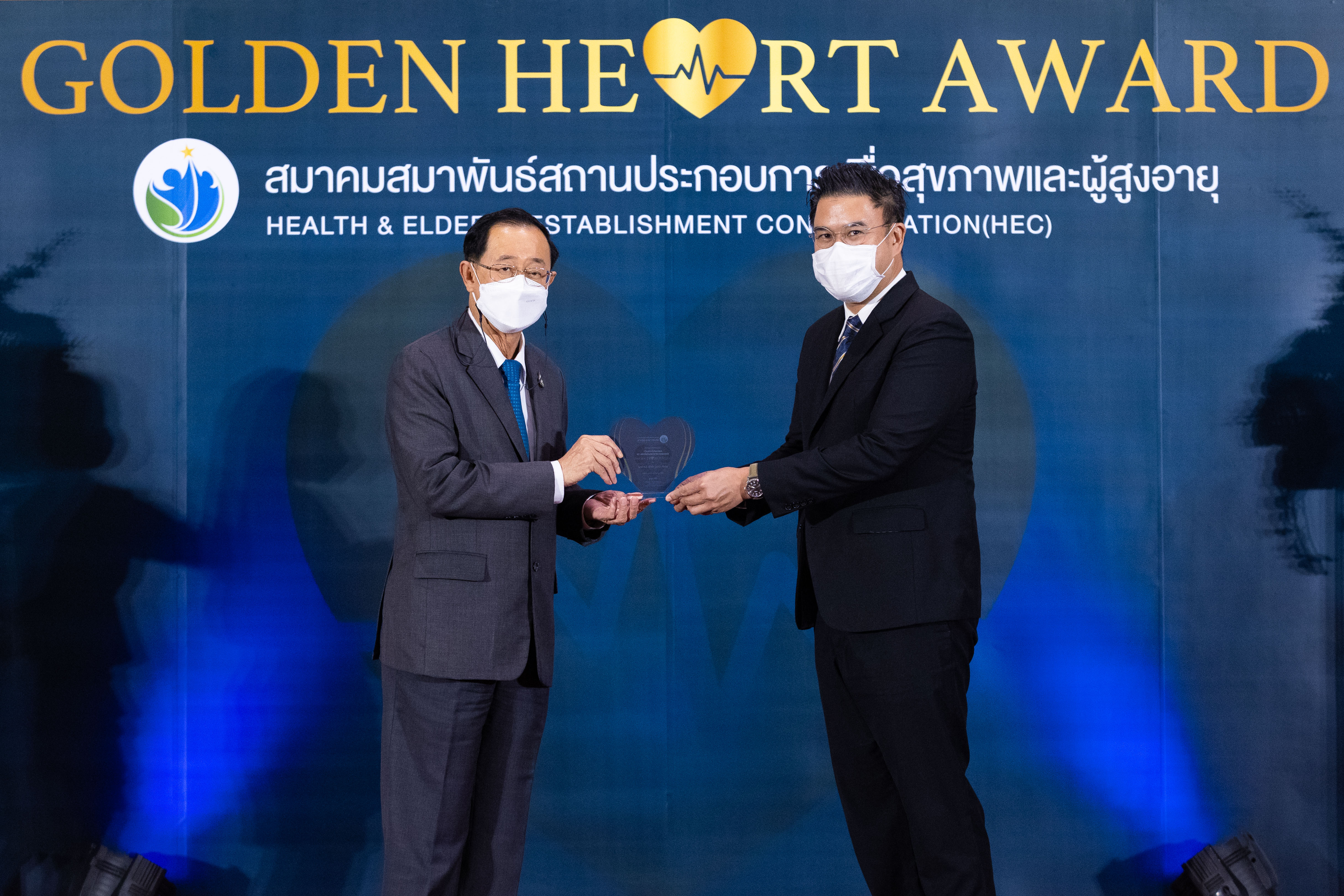 31 March 2022 – Banpu Public Company Limited, represented by Mr. Rattapon Sukhunthee – Head of Corporate Communications (Right), received a Golden Heart Award from Mr. Arkhom Termpittayapaisith – Minister of Finance (Left) at the Golden Heart Award 2021, organized by Health and Elderly Establishment Confederation (HEC) at MAYFAIR Ballroom, The Berkeley Hotel Pratunam. The Golden Heart Award is an award that the confederation presented to organizations with outstanding performance in helping alleviate Covid-19 impact and supporting the elderly, the dependent, and the underprivileged. Since 2021, Banpu has supported the confederation's work in producing survival bags to distribute to those who are in need, "Fighting Together Bags" project which supports the work of front-line personnel, and "Covid Care Box" project which contains medical supplies and essentials provided to patients under home isolation program, totaling value over THB 16 million.
Banpu conducts support activities under the "Mitr Phol – Banpu Solidarity to Aid Thailand on COVID-19 Confrontation Endowment", worth THB 1,000 million in total, half of which is endowed by Banpu. The endowment, which has continued since March 2020, aims to support the work of public health agencies, and relieve the economic impacts on the underprivileged and vulnerable people nationwide.
# # # 
About Banpu
Banpu Public Company Limited is a leading international versatile energy provider with 3 core groups of businesses: energy resources, energy generation and energy technology in 10 countries, namely, Thailand, Indonesia, China, Australia, Lao PDR, Mongolia, Singapore, Japan, the United States of America, and Vietnam.