Banpu Receives an Honor Plaque "Organization of Good People" As an Organization Adhering to Integrity, Ethics, and Governance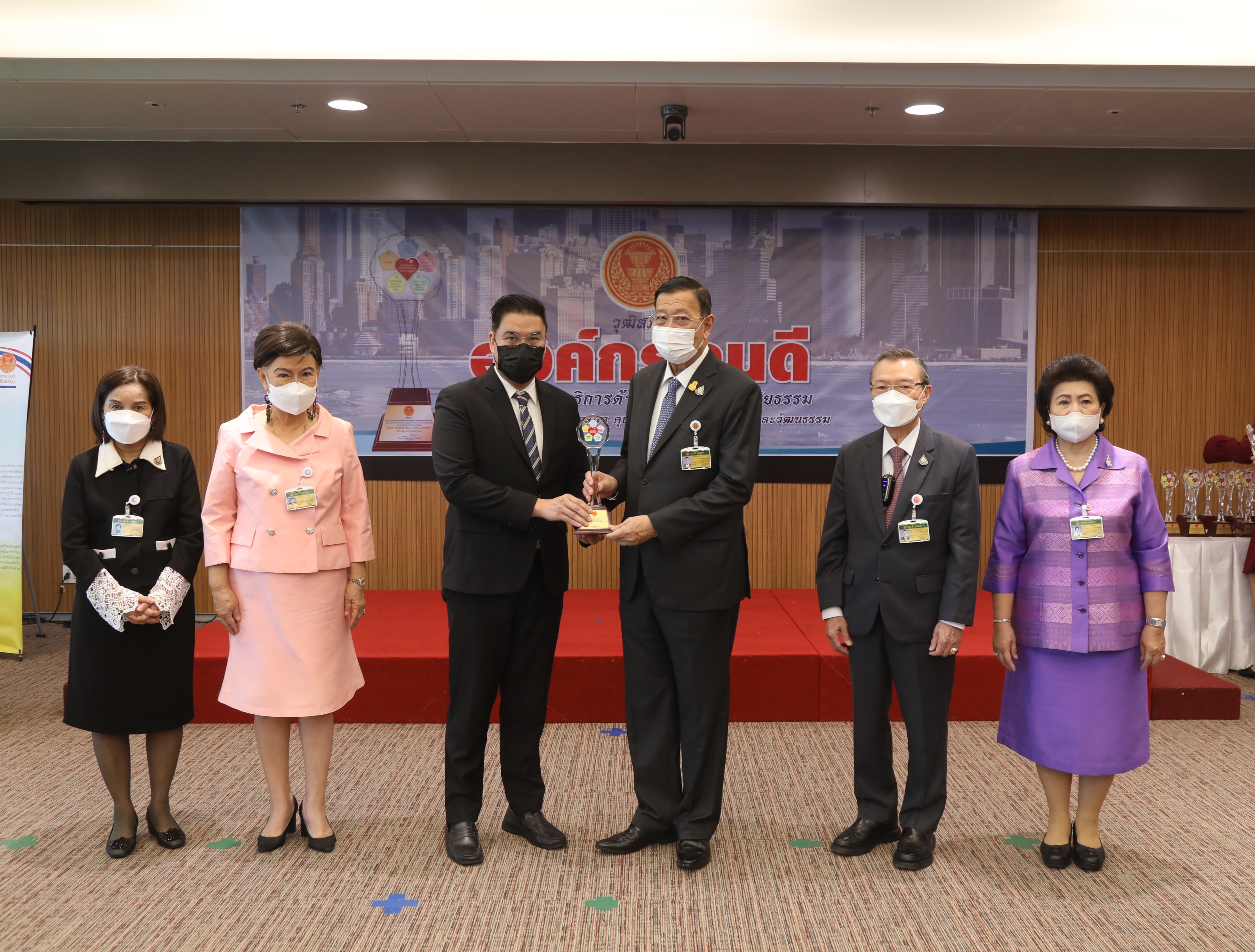 6 September 2022 – Banpu Public Company Limited, represented by Mr. Rattapon Sukhunthee – Head of Corporate Communications (3rd from left) received an honor plaque "Organization of Good People" from Prof. Pornpetch Wichitcholchai – President of the Senate of Thailand (3rd from right) at the meeting room of the Parliament Building. The honorable event was organized by the Senate Sub-Committee on Religions and the Working Group of Good People, Good Society, under the Senate Committee on Religions, Morals, Ethics, Arts and Culture to honor government organizations, private sectors, and civil societies that operate with integrity, ethics, and good governance principles, and have a proven track record in the community as a good corporate citizen.
Banpu is committed to operating its business with good governance and management approach that aims to create a sustainable balance between the economy, society, and the environment, in line with its business credo: "An industry will be strong only when it is developed in tandem with social and environmental responsibility" while adopting international practices such as ESG (Environmental, Social, and Governance: ESG) to formulate sustainable development strategies to create value and trust among all stakeholders.
# # #
About Banpu
Banpu Public Company Limited is a leading international versatile energy provider with 3 core groups of businesses: energy resources, energy generation, and energy technology in 10 countries, namely, Thailand, Indonesia, China, Australia, Lao PDR, Mongolia, Singapore, Japan, the United States of America, and Vietnam.