Banpu Receives 2016 Best Dock and Warehouse for Pollution Reduction Award from Ayutthaya Province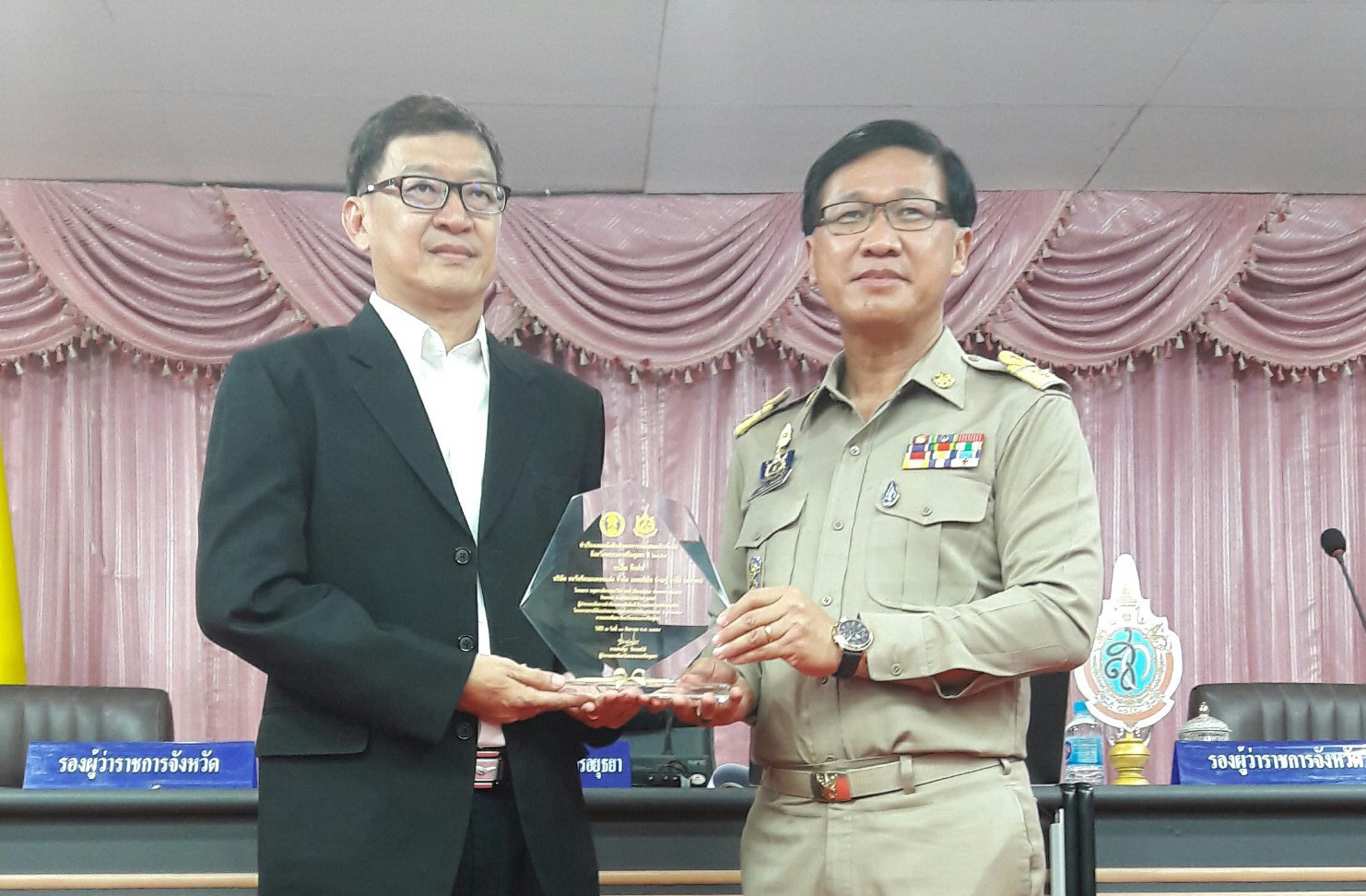 Mr. Wisit Techowitawaskul recently received the Best Dock and Warehouse for Pollution Reduction Award on behalf of Banpu Public Company Limited from Mr. Prayoon Rattanasenee, Ayutthaya Governor. The awarding is in line with Ayutthaya's Provincial 2016 Development Plan, which encourages operators of docks and warehouses in the province to reduce pollution emissions.
Banpu has rented a dock of Tanawach Rattanamongkol Transport Company Limited in Nakhon Luang district, Ayutthaya province, to operate its coal transportation and stockpiling with exceptional pollution prevention measures in place. The award reflects Banpu's focus on protecting the community and the environment surrounding the Company's
operating sites as well as its commitment to creating business growth while bringing sustainable development to society and the environment.