Banpu Joins Helping Hands for Flood Relief at Attapeu Province in Lao PDR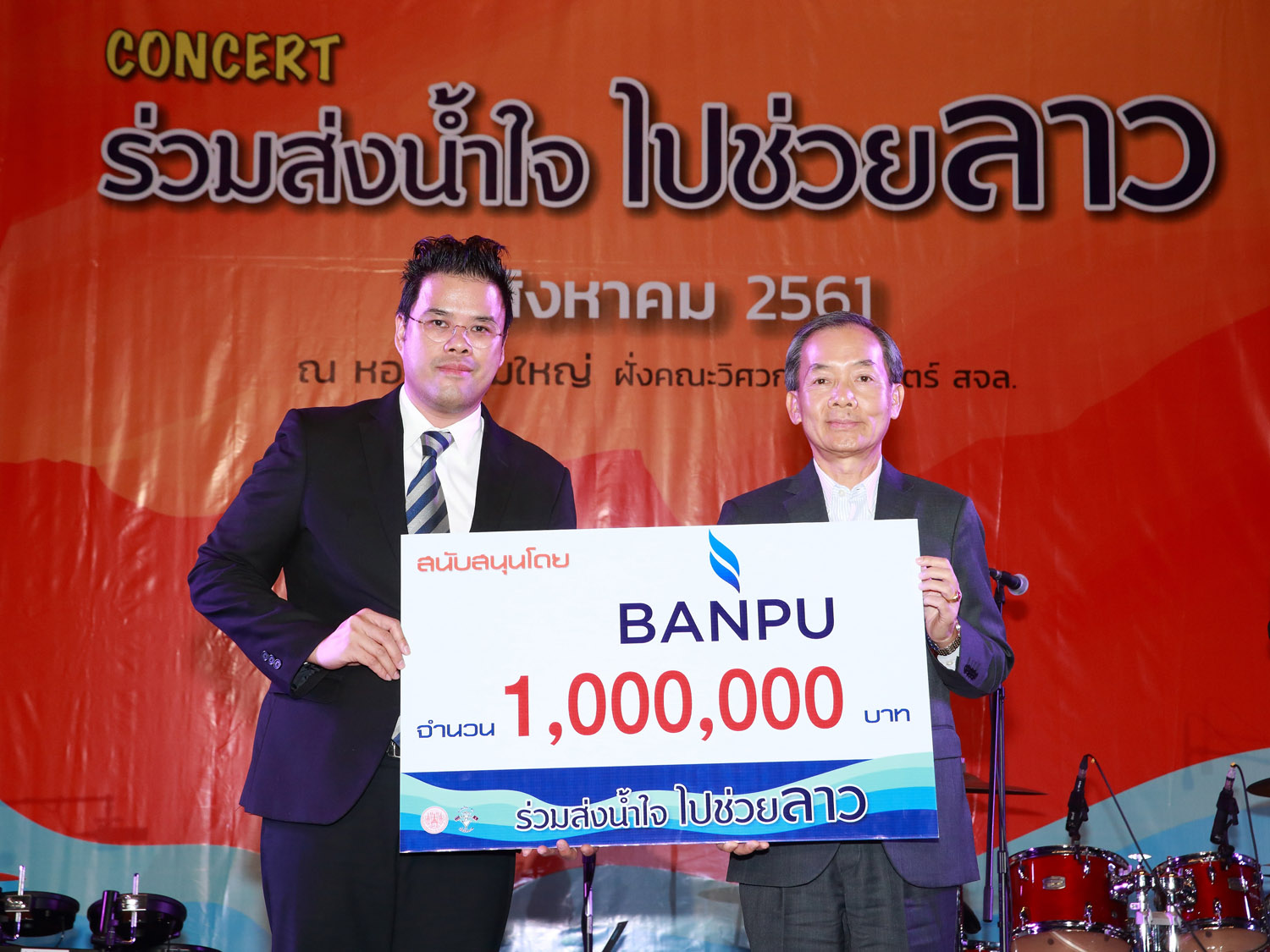 On 2 August 2018, Banpu Public Company Limited donated THB 1,000,000 to H.E. Mr. Seng Soukhathivong – the ambassador of the Lao People's Democratic Republic to Thailand – at the auditorium of King Mongkut's Institute of Technology Ladkrabang (KMITL) in the concert "Help Lao with Our Heart" held by Thai-Lao Association, the Ministry of Foreign Affairs and KMITL, aimed to raise fund for helping those affected from the heavy flood in Attapeu Province, Lao PDR.
Since the disaster occurred, Banpu promptly sent a survey team to the incident area in order to bring a large truck loaded with clothes, water, instant food and other necessities of over THB 300,000 into the disaster relief center at Attapeu Town Hall. We are still aware of ongoing hardship the flood victims will be facing for a period of time. Therefore, additional aid and recovery plan are under review taking into account the true demands from the people in need.