Banpu Helps Flood and Windstorm Victims in Maha Sarakarm Province and Khon Kaen Province, Delivering Relief Bags Worth Over THB 600,000 to More Than 1,000 Households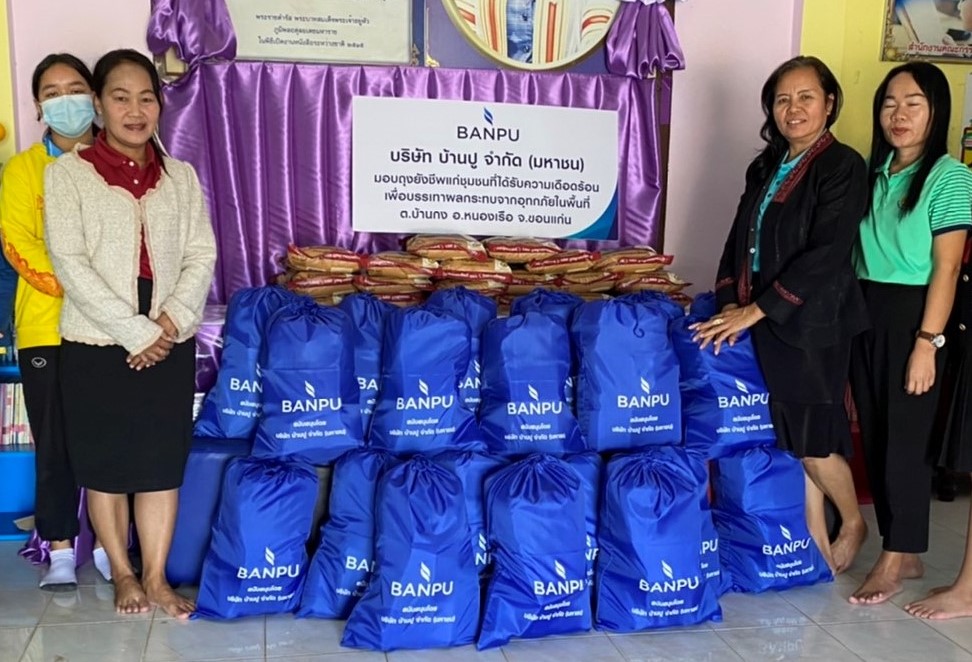 Recently, Banpu Public Company Limited donated the relief bags worth 602,730 THB to support over 1,000 affected households in Maha Sarakarm province and Khon Kaen province. This support was distributed to the communities in Phon Ngam sub-district, Kosum Phisai district, Maha Sarakarm province and Ban Kong Prachanukool, Nong Rue district, Khon Kaen province which are the areas affected by the recent floods.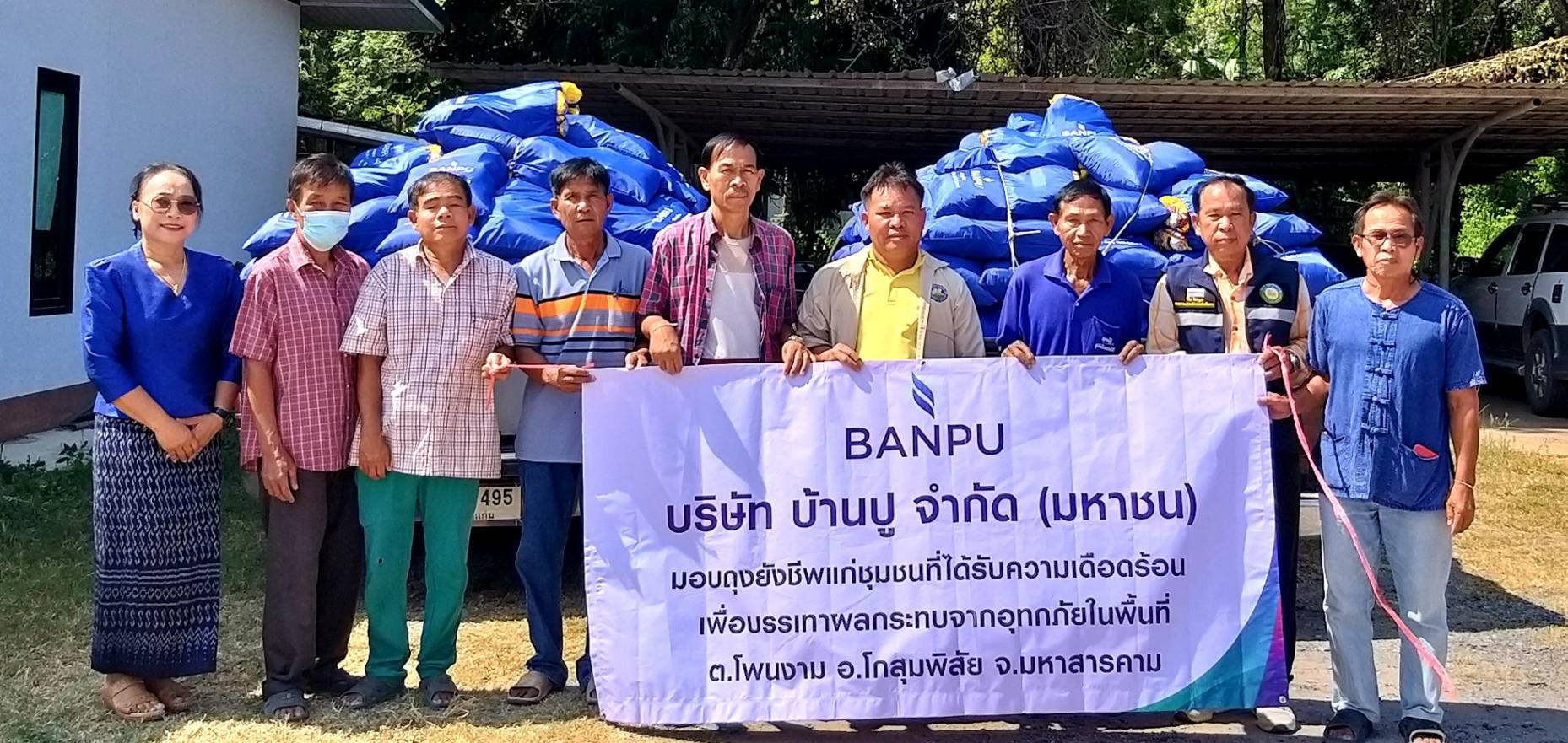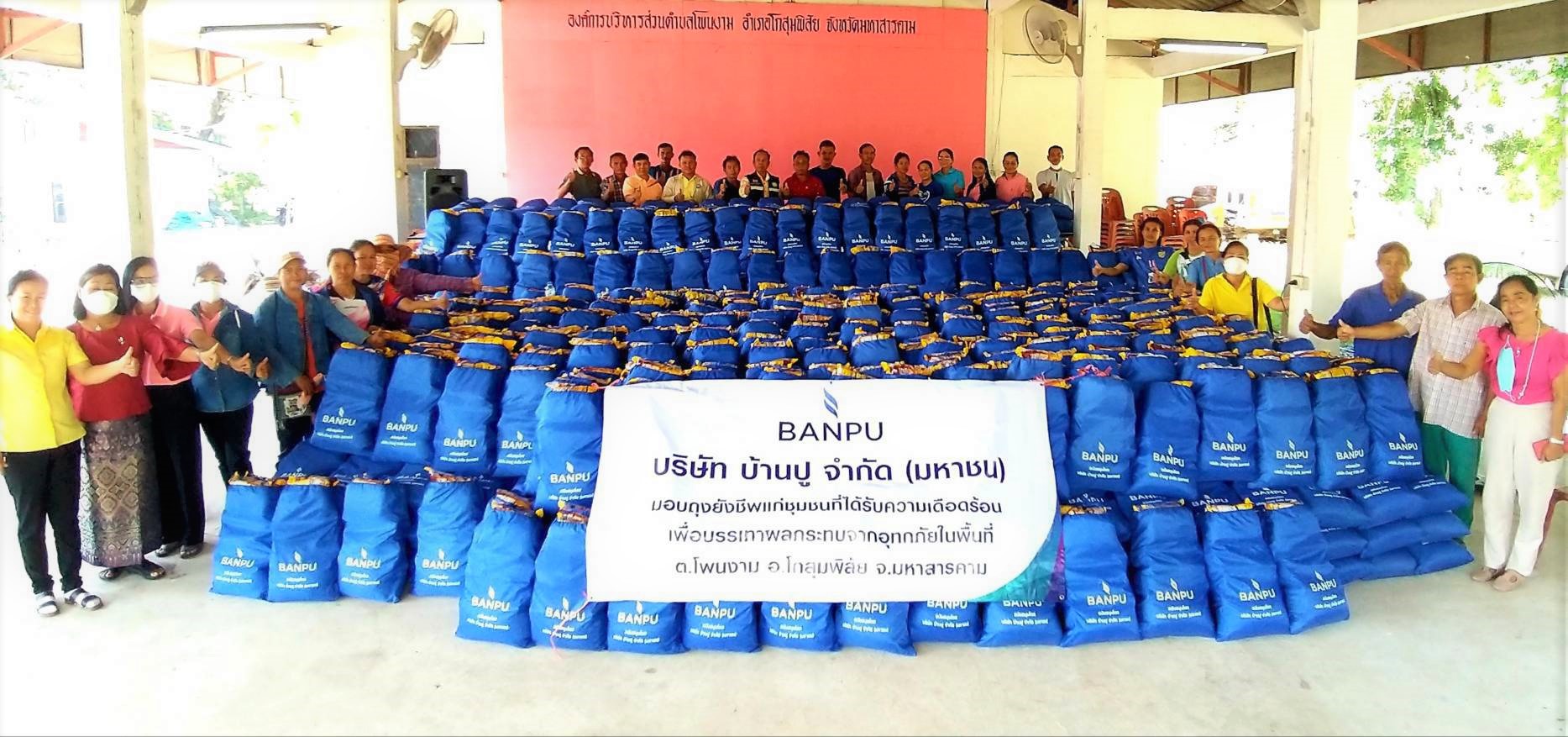 From the recent situation with floods and windstorms that affect a wide range of people, Banpu puts an emphasis on accelerating the help and relief of the suffering for those affected with a total value worth over THB 14 million.
# # #
About Banpu
Banpu Public Company Limited is a leading international versatile energy provider with 3 core groups of businesses: energy resources, energy generation, and energy technology in 10 countries, namely, Thailand, Indonesia, China, Australia, Lao PDR, Mongolia, Singapore, Japan, the United States of America, and Vietnam.