Banpu Delivers Relief to Individuals Impacted by Covid-19 in Pattaya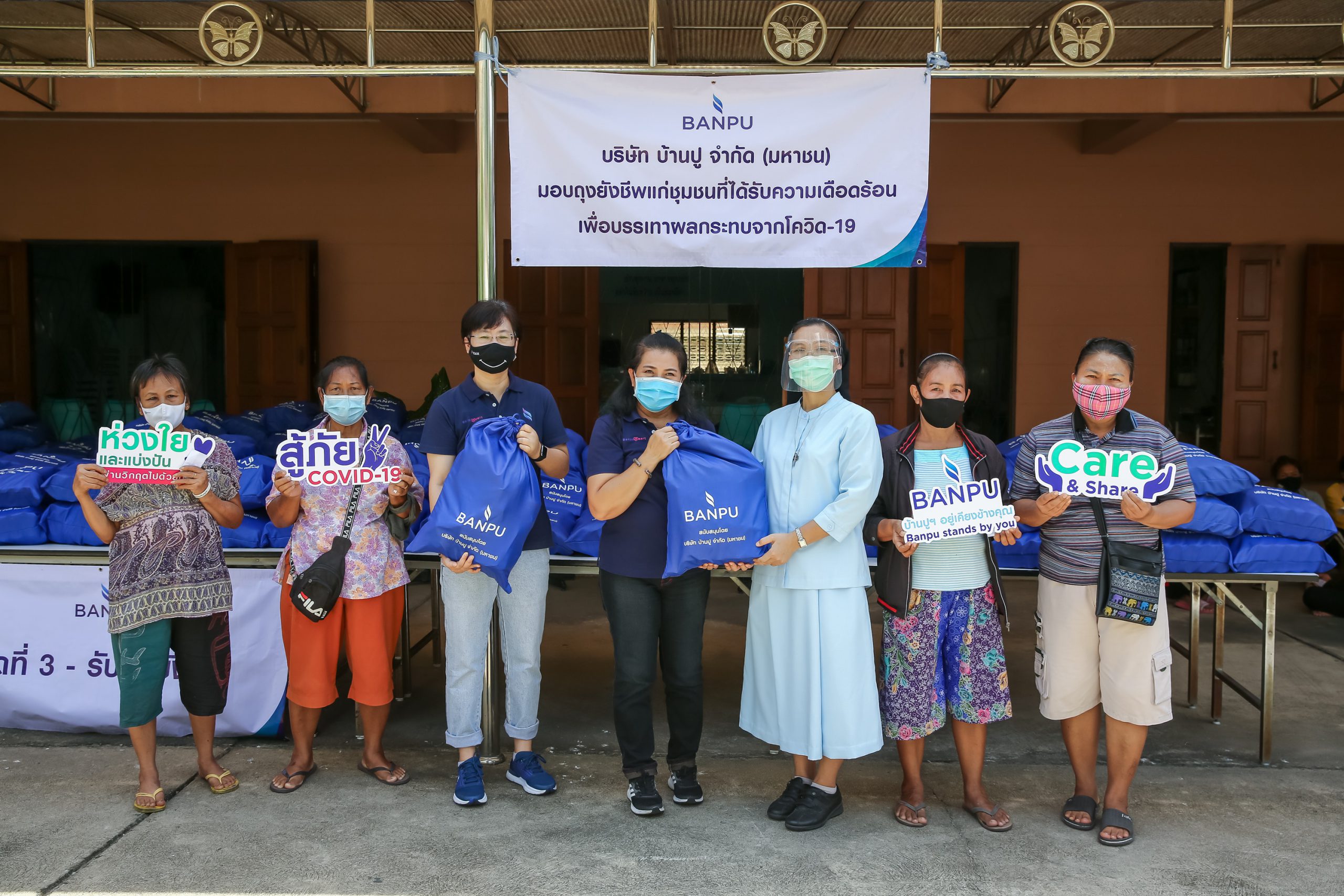 25 June 2020, Pattaya –Banpu Public Company Limited, led by Mrs. Udomlux Olarn, Head of Corporate Communications (center) and Ms. Wiyada Wiboonsirichai, Head of Global Internal Audit and Compliance (3rd from left), handed over 380 bags of supplies worth over THB 300,000 from the Mitr Phol-Banpu Solidarity to Aid Thailand on Covid-19 Confrontation Endowment to workers in the tourism sector in Pattaya who have been directly affected by the ongoing pandemic. The donation was made through the Foundation of Life Women's Center and the Sisters Foundation, which are two of the local organizations in charge of supporting women and LGBTQ+ groups in the city. Sister Piyachat Boonmul (3rd from right), Director of Fountain of Life Women's Center, brought along affected individuals to receive the supplies.
In addition to Pattaya, Banpu has delivered supplies to the locals in other parts of Chonburi, including Ban Bueng District, Nong Yai District and Mueang District. The relief efforts provided across the province included 2,000 bags of supplies worth more than THB 1,900,000 in total.
This is part of Banpu's continuous involvement in the fight against Covid-19. The activity follows the Company's recent support provided to healthcare professionals through the donations of necessary equipment to help prevent and control of the spread of the virus.
Through this initiative, the Company hopes to alleviate the hardship experienced across the nation, and ultimately help the country and Thai people through these difficult times together as fast as possible.
# # #
About Banpu
Banpu Public Company Limited is a leading integrated energy solutions company with three core groups of businesses: energy resources, energy generation and energy technology. The company operates internationally in 10 countries, including Thailand, Indonesia, China, Australia, Lao PDR, Mongolia, Singapore, Japan, the United States of America and Vietnam.