Banpu Delivers Medical Protective Equipment Worth Over THB 2 Million Supporting Medical Personnel in Field Hospitals in Samut Sakhon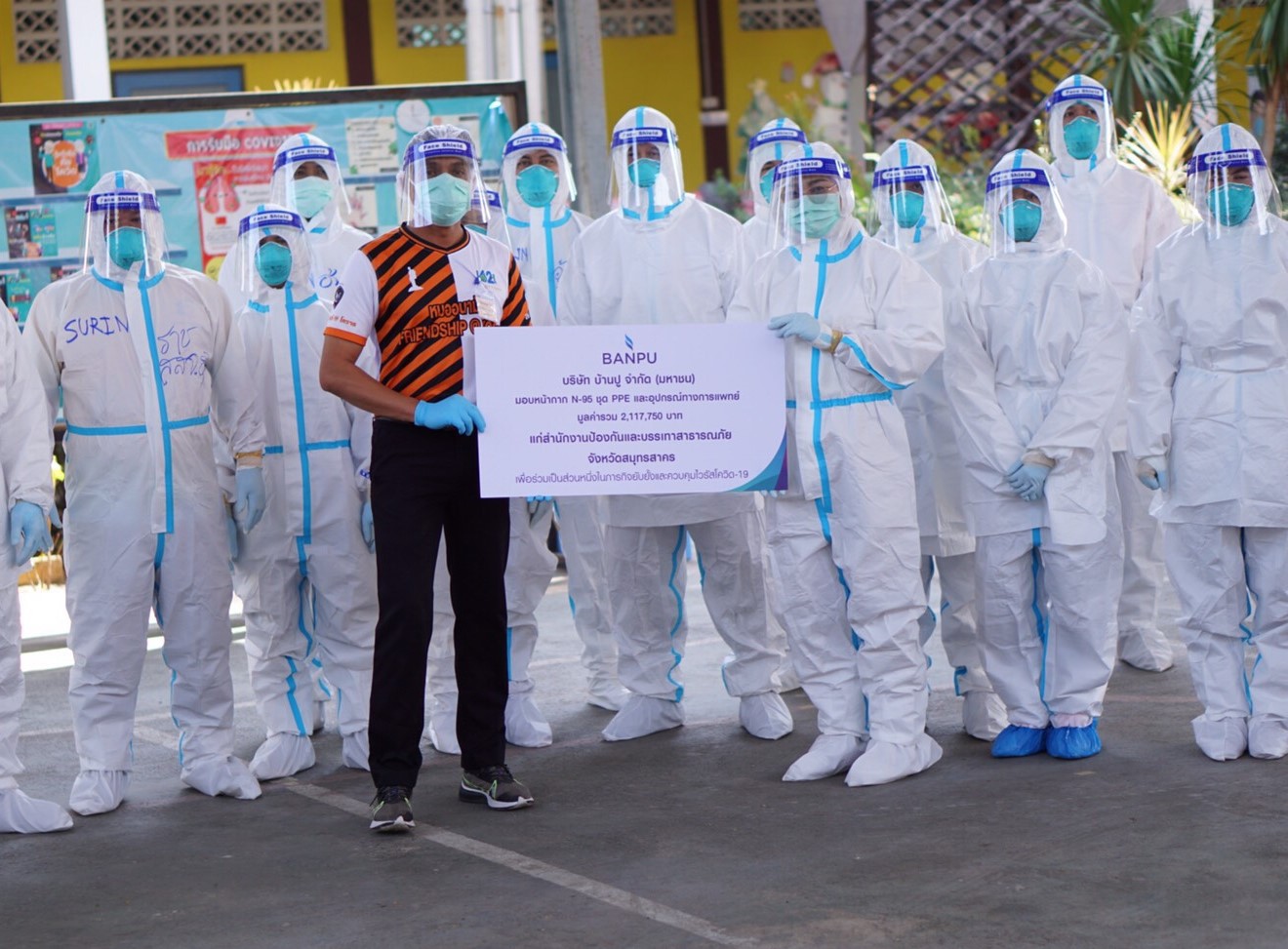 Banpu Public Company Limited prioritizes the support necessary for the government sector and public health organizations to prevent the new wave of COVID-19 pandemic in high-risk areas, especially in Samut Sakhon province which was declared as a red zone. The Company hence urgently delivered N95 masks, face shields, PPE kits, and medical equipment at the total amount of THB 2,117,750 to the Disaster Prevention and Mitigation Provincial Office Samut Sakhon. This is to support the mission of medical personnel in Samut Sakhon field hospitals, who conduct the active case finding and caretaking works for infected patients to prevent the outbreak.
This provision of medical equipment and donation is a mission under the "Mitr Phol-Banpu Solidarity to Aid Thailand on COVID-19 Confrontation Endowment", worth THB 500 million in total, half of which is endowed by Banpu. The endowment, which has continued since March 2020, aims to support the work of public health agencies and relieve the economic impacts on the needy and vulnerable people nationwide.
# # #
About Banpu
Banpu Public Company Limited is a leading international versatile energy provider with 3 core groups of businesses: energy resources, energy generation and energy technology in 10 countries, namely, Thailand, Indonesia, China, Australia, Lao PDR, Mongolia, Singapore, Japan, the United States of America and Vietnam.