Banpu announces 11 social enterprise semi-finalists in the Banpu Champions for Change #7 Selected SEs solve problems with different and creative innovations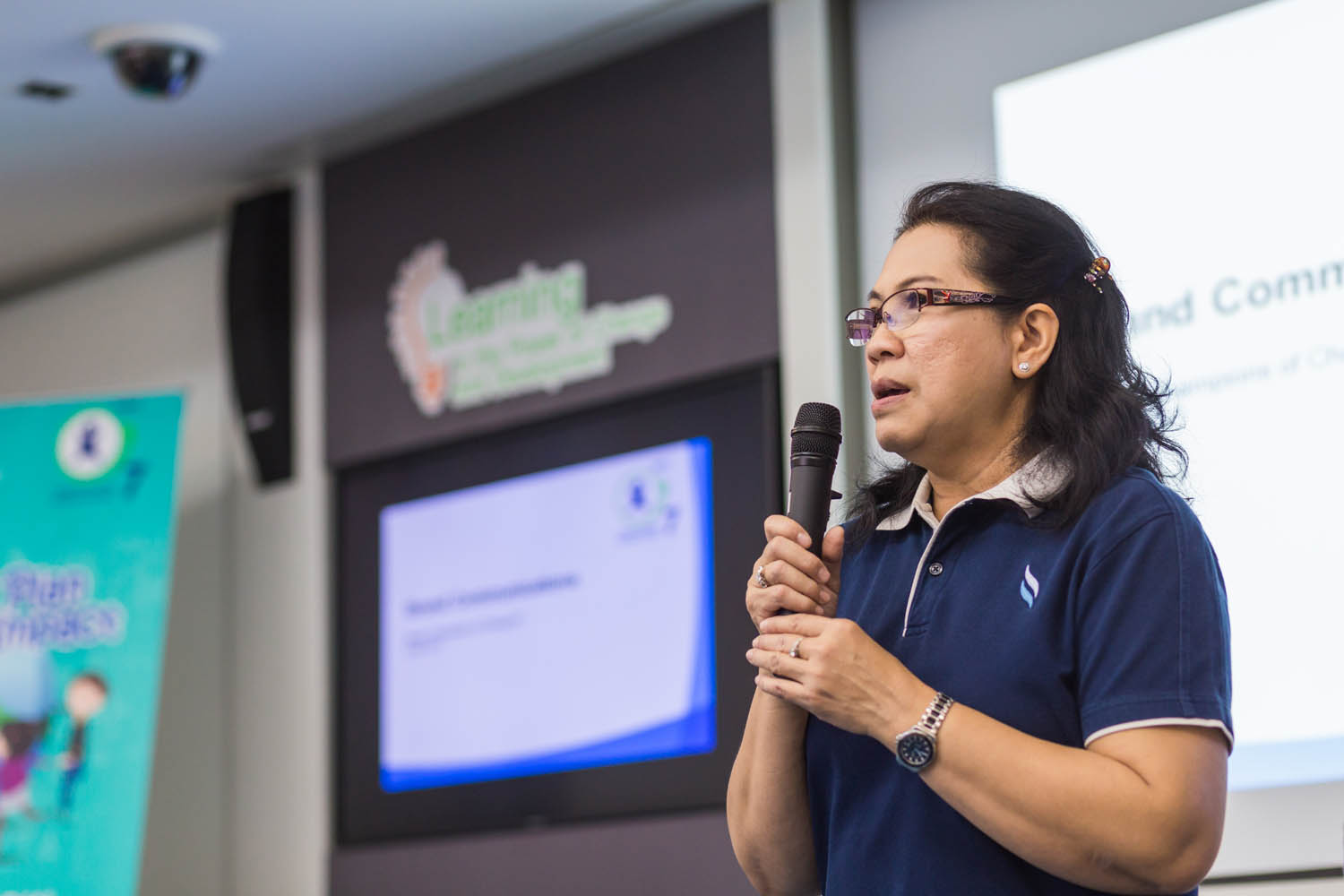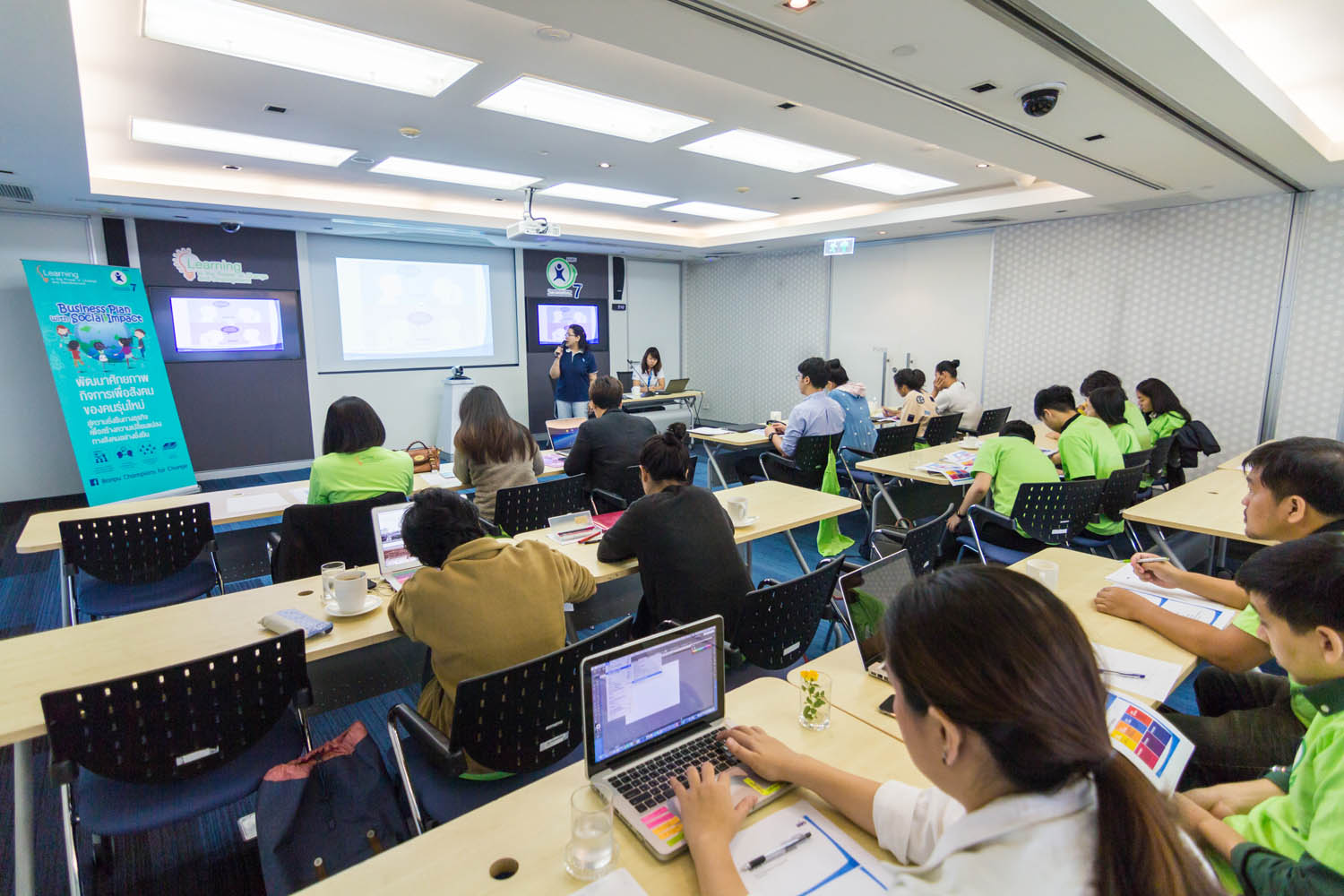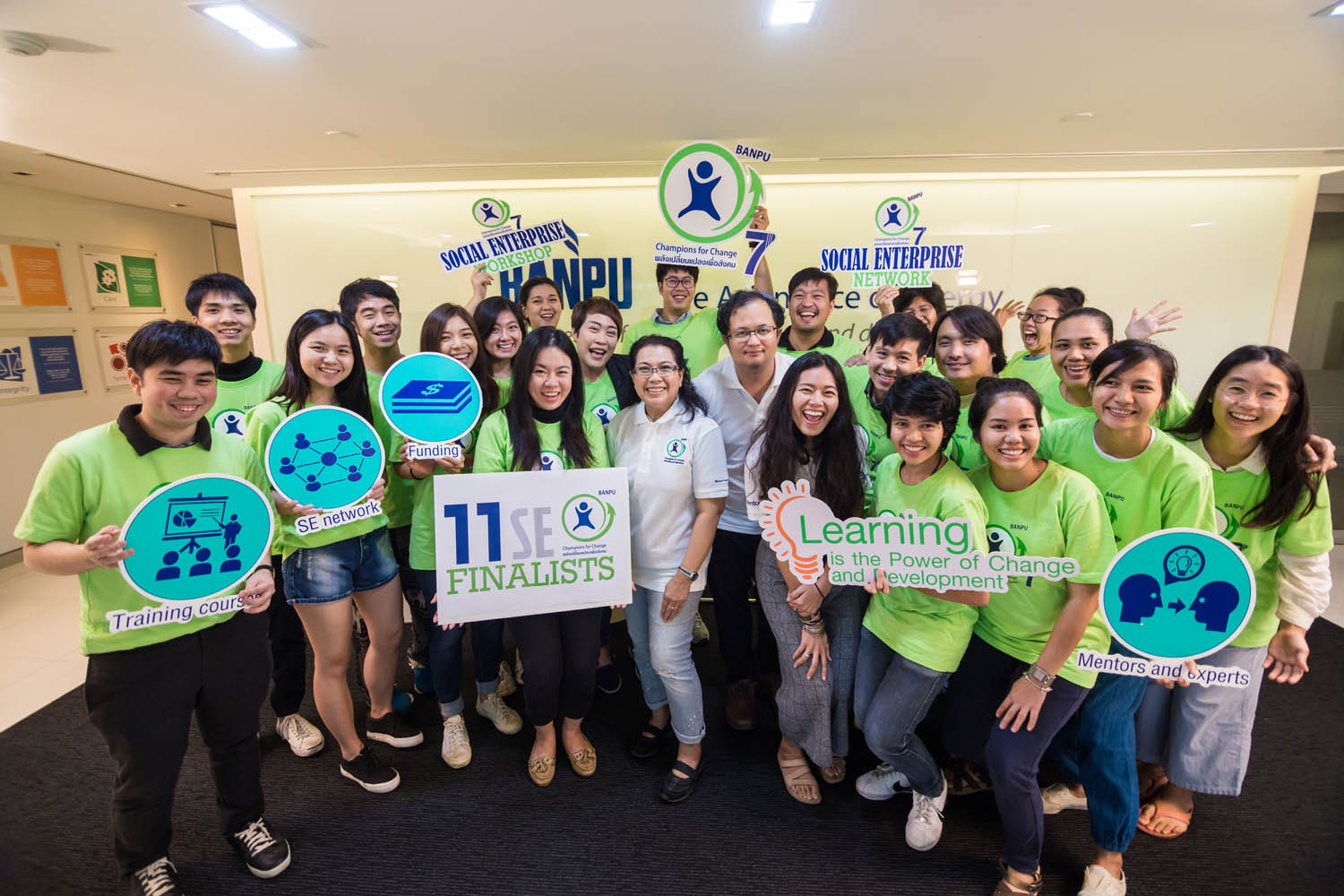 After more than 3 months of recruiting aspiring change makers aged 20-35 years to join the Banpu Champions for Change #7 and holding continuous workshops, Banpu Public Company Limited and Change Fusion recently announced the 11 social enterprises making an impact on agriculture, community development, health, finance, education and art therapy for the underprivileged youth that have gone through to the final round. Each team is fired up with the full force of creativity, aims to develop different kinds of innovations to solve social problems and operation its business through digital platforms. The 11 selected teams will receive financial support totaling THB 800,000 for 3 months of business operations before proceeding to the final round in August with total funding of THB 1,000,000.
"This year, thanks to a wider range of ages, we have several remarkable outstanding participants who have a positive mindset towards social development. They have the experience and expertise to solve the social problems in different and interesting ways. We at Banpu believe that their intentions combined with expert knowledge and connections with the BC4C alumni will allow their businesses to grow for the benefit of the community and society in the long term. This is in accordance with Banpu's corporate social responsibility philosophy: learning is the power of change and development," Mrs. Udomlux Olarn, Head of Corporate Affairs, Banpu Public Company Limited, said.
The 11 selected teams in the Banpu Champions for Change #7 encompass different social impacts including:
Agriculture and Community Development
PukDone – Agricultural products from organic waste management
– Online marketplace selling pre-ordered agricultural products
BhuKram – Indigo-dyed cotton products from the community in Sakon Nakhon
The Burrow – Integrated learning & co-working space in Songkhla
Art for Cancer – Website and E-commerce platform for the sale of products by cancer patients
Chuer-Jai – Credit scoring application and risk analysis service for loans
Education and Art Therapy for the Underprivileged
Heartist – Handmade bag brand by people with special needs
Unpuzzle – Workshop and online platform for teachers of special needs children
ArtbyHeartStudio – Art therapy studio for everyone
BlindTheatreSchool – Academic organization based on blind theatre
3 Minutes Mahalai – Online guidance for youth
In addition to Mrs. Udomlux Olarn, Head of Corporate Affairs, Banpu Public Company Limited and Mr. Sunit Shrestha, Managing Director of Change Fusion Institute, who are the judges of the program, Banpu also invited the experts from all related sectors as well as alumni to serve as judges and mentors of the programs. Among them are Ms. Pattaraporn Yamla-or, an expert in social enterprise impact assessment and social marketer; Sinee Chakthranont, Director of Ashoka Thailand; Mr. Prach Chongkittisakul, Banpu Vice President; and Mr. Somsak Boonkam, BC4C#2 alumnus and founder of Local Alike, a one-stop service for sustainable tourism, designed and owned by local communities. Moreover, participants also receive recommendations to help them sharpen their creativity from Ms. Preekamol Chantaranijakorn, founder of the co-working space for SE, "Ma:D", from BC4C #4. Their involvement is proof that the program doesn't focus only on social enterprise but also emphasizes the connection between change-makers who share the same ideals to sustainably strengthen the social enterprise network in Thailand.
Ms. Pattaraporn Yamla-or, an expert in social enterprise impact assessment and founder of Sal Forest, said: "The social enterprises selected this year have strong potential and experience both in business operations and social impact solutions. Moreover, they have the ability to connect their passion with their working life, which ensures they don't have to run their businesses from zero. Every team can show its will creatively, clearly and interestingly. They can optimize and expand the working framework, business plan and social solutions. Also, information research can be adjusted and expanded to realistically meet their objectives."
The next steps for the 11 teams over the 3 months to come include attending workshops, developing brand communications and undergoing Passion Test conducted by the experts to measure their real interest and passion. This test will help them set goals, evaluate the situations of their social enterprises and plan their future. After that, every team will use the financial support granted to operate its business for 3 months before proceeding to the final round in August 2017.
For more updates about the BC4C, please visit www.facebook.com/banpuchampions.
###
About Banpu Champions for Change Program
The "Banpu Champions for Change" program began in 2011 as an evolution of the support for developing young social entrepreneurs since 2006. The program aims to allow young people with potential and creativity to drive social change by implementing their own social enterprise-based initiatives which incorporate business, society, environment, and financial management into profitable activities using ethical business management principles and practices.
"Learning is the Power of Change and Development"
Banpu's CSR activities are based on our firm belief that "learning is the power of change and development" for people and society by emphasizing the promotion and development of continued "learning" among young people and communities in a number of ways. Banpu supports sustainable development of communities and society through a variety of learning opportunities for both individuals and teams, ranging from daily real-life experiences both in- and outside classrooms, to hands-on practices which enhance capabilities and skills.