Banpu Alleviates Affected People from the Flood, Handing Over Relief Kits Through Thai Red Cross Society Worth THB 5 Million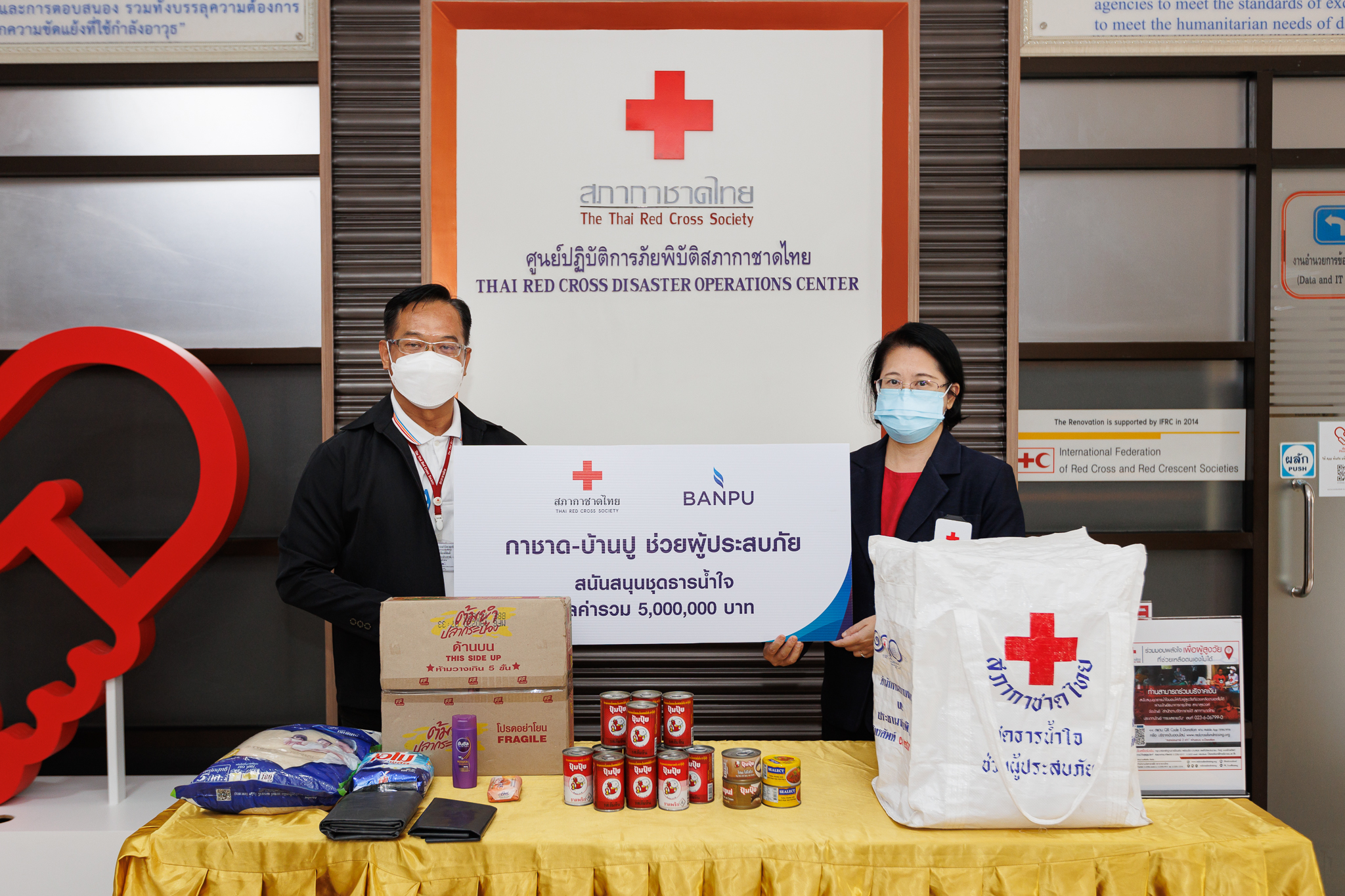 Recently, Banpu Public Company Limited donated THB 5 million to the Relief and Community Health Bureau, the Thai Red Cross Society to support the distribution of heart-to-heart relief kits to alleviate the affected people from the severe flood. The donation was received by Chor Kemsiri Kongrukgreatiyos, M.D., Deputy Director (Right), and Mr. Kiattisak Yantaraprakorn, Head of General Administration (Left). The relief kits which contain necessities such as food, water, medicine, and clothing, will be distributed to more than 4,500 households severely affected by the recent floods and windstorms in the central and northeastern regions.
Banpu continues to help people affected by floods and windstorms. We hope our support will help alleviate the difficulty and encourage everyone to go through this crisis together.
# # #
About Banpu
Banpu Public Company Limited is a leading international versatile energy provider with 3 core groups of businesses: energy resources, energy generation, and energy technology in 10 countries, namely, Thailand, Indonesia, China, Australia, Lao PDR, Mongolia, Singapore, Japan, the United States of America, and Vietnam.