2 Banpu Table Tennis Club's young athletes bring home prize from an international tournament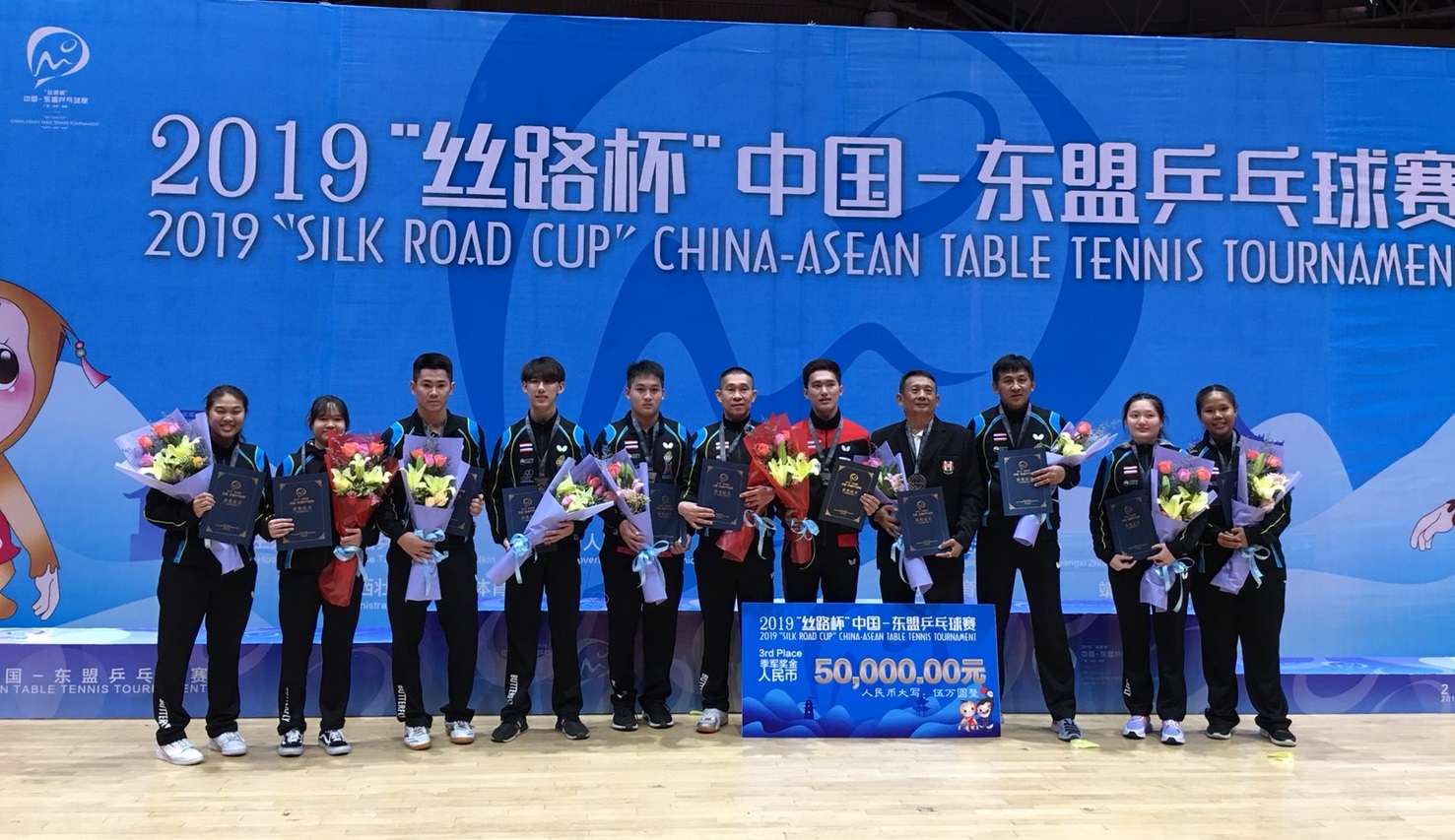 Bangkok, 9 January 2020 – Banpu Public Company Limited congratulates 2 young athletes – Mr.Thyme Sanglertsilpachai or Tatar (5th from left) and Mr.Tananan Tantakool or Ong (5th from right) from Banpu Table Tennis Club who won bronze medal in the Team Category at an international tournament, namely 2019 "Silk Road Cup" China-ASEAN Table Tennis Tournament in Jiangxi, China recently. As the representatives of the Thai national youth team, Thyme and Tananan competed against more than 40 teams and received prize over THB 200,000.
# # #
About Banpu Public Company Limited
Banpu Public Company Limited is a leading integrated energy solutions company in the Asia-Pacific operating three core groups of businesses – energy resources, energy generation, and energy technology – in ten countries: Thailand, Indonesia, China, Australia, Lao PDR, Mongolia, Singapore, Japan, the United States of America and Vietnam.
"Learning is the Power of Change and Development"
Banpu's CSR and other social-oriented activities are based on the firm belief that "learning is the power of change and development" for people and society by emphasizing the promotion and development of continued "learning" among young people and communities in a number of ways. Banpu supports sustainable development of communities and society through a variety of learning opportunities for both individuals and teams, ranging from daily real-life experiences both in- and outside the classroom, to hands-on practice that enhances capabilities and skills.