Thammasat–Banpu Innovative Learning Program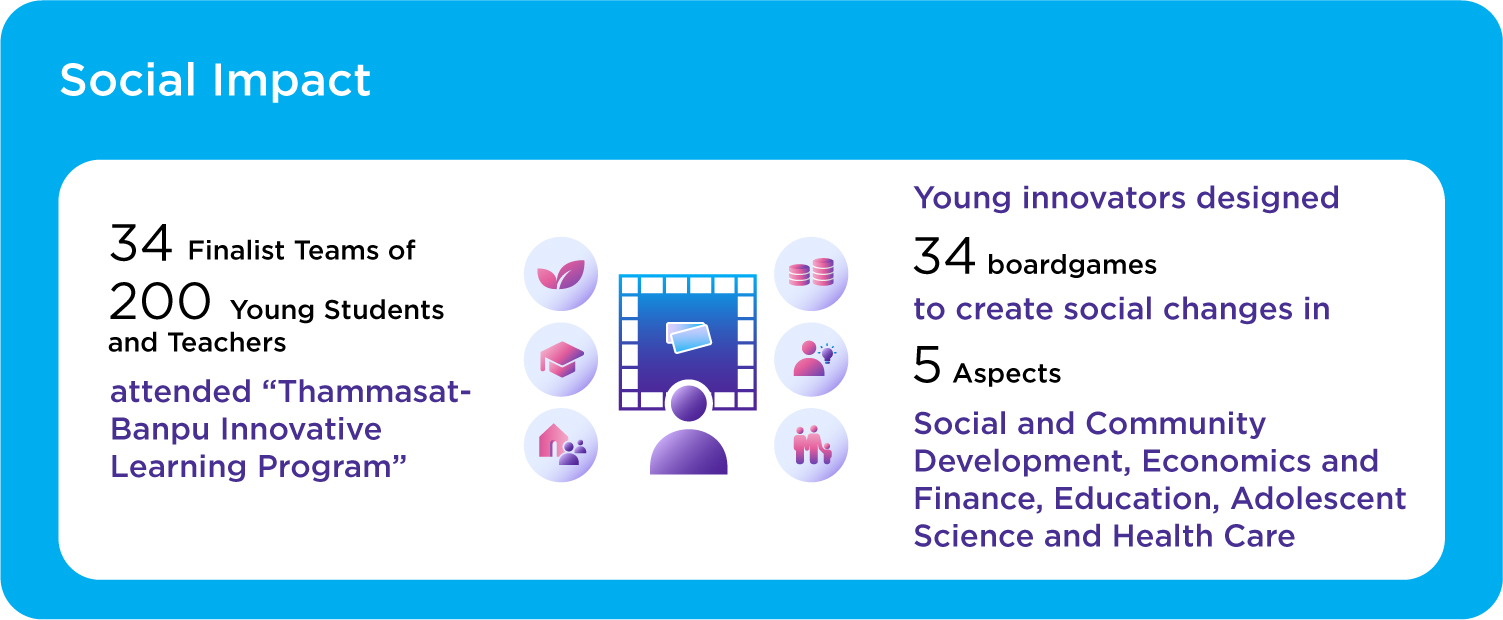 Banpu, in collaboration with the Faculty of Learning Sciences and Education, Thammasat University, launched Thammasat–Banpu Innovative Learning Program with an aim to equip high school and vocational students as well as instructors with essential skills for innovators, namely critical and analytical thinking, communications, creativity, management skills and leadership through Learning Games.
The program has been held continuously for two cohorts with participants from across the country. With over a total of THB 23 million funded by Banpu, the objective of the program is to nurture creative thinking and innovative mindset among the younger generation through board game development while using the outcomes to help solve social issues at the same time. The contestants are tasked with designing functional board games that can be played in real life. The final products will be tested by the key targets of each group to help change their behavior and attitude, ultimately leading to positive changes in the society. The winners of the program from both cohorts received the royally bestowed trophy from HRH Princess Maha Chakri Sirindhorn.
Read More