CSR Ideas of the Year Project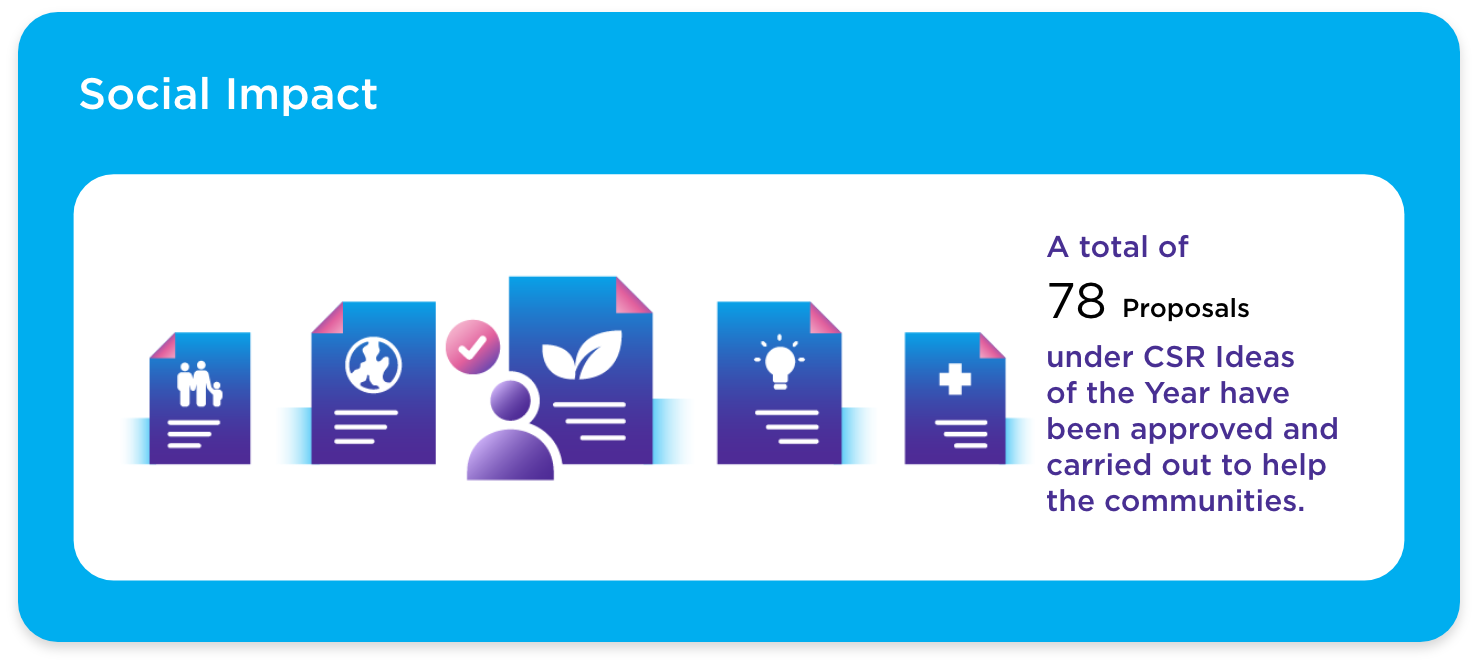 Banpu encourages its employees to nurture a volunteering spirit and contribute to the society based on their areas of interest through the "CSR Ideas of the Year" program. Started in 2014, which marked the Company's 30th anniversary, the program was first launched under the concept "30 Years, 30 CSR Ideas" to inspire employees to form a team and design a social responsibility project relating to any of the three aspects, including community, society, and the environment. The project owners' whose proposal gets approved would receive a THB 50,000 budget to proceed with the implementation. They are also entitled to carry out the project away from work for one working day without being considered a leave.
The CSR Ideas of the Year Project is well-received by Banpu's employees every year. The areas of interests among Banpu employees range from natural resource conservation, health promotion and educational and vocational supports for people in underprivileged communities, among others.
Read More